Former President Obasanjo Denies Ownership Of Facebook & Twitter Accounts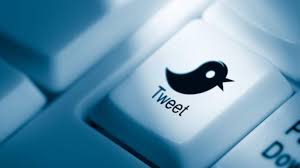 Estimated Reading Time: <1
Former President, Olusegun Obasanjo has said that he does not own any account on Twitter or Facebook.
Obasanjo stated this following reports that he had tweeted a series of insults against Peoples Democratic Party (PDP) spokesperson, Femi Fani-Kayode.
"Fani-Kayode is a democracy wrecker, who's very fluent in stupidity. Give him food, and he will sing and do "shoki" dance for you," the tweet from an account named @SegunObasanjo read.
Obasanjo however denied owning the account saying that all his previous social media profiles had been deactivated.
"I don't know where this comes from. I don't have any account on either the Facebook or Twitter again. Go and block it," Obasanjo said.
"Let me say that, nemesis will catch up with anyone doing this. It is illegal and criminal. If I have to pass any message to the good people of Nigeria, I know how to go about it with no controversy," he added.
The former President also warned whoever was tweeting with his name to desist from it adding that the necessary security agencies had been informed and would fish out the perpetrators.