NewsWireNGR Exclusive: Baga Residents React To Recapture Of Their Hometown By Nigerian Soldiers From B'Haram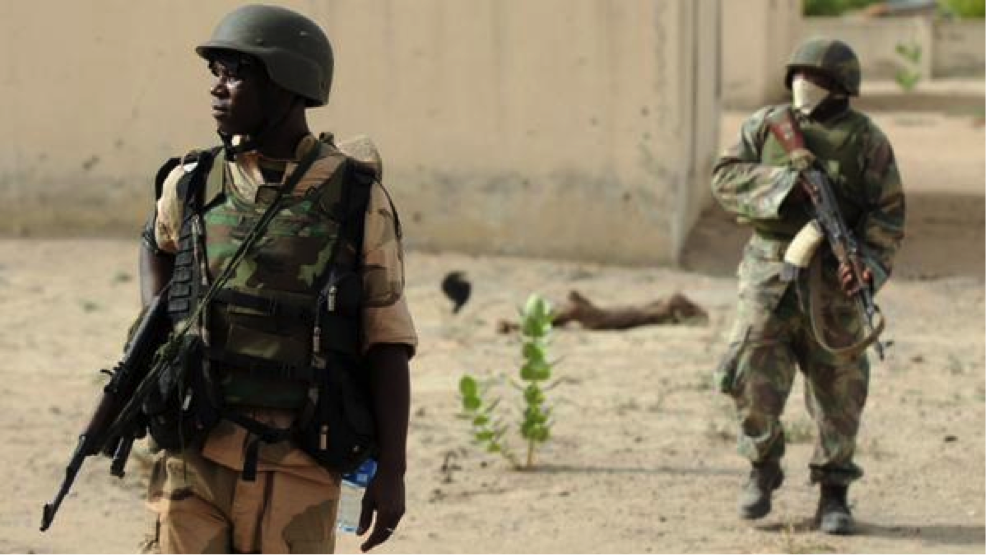 Estimated Reading Time: <1
by Tahir Sherriff
NewsWireNGR visited a Baga refugee now residing in Waru, Abuja following the capture of his hometown by Boko Haram. For Thomas, a victory in Baga represents a chance to go back home.
"We are really happy with what has been happening over there at Baga, i called my uncle and he said the military have won, It is just that we dont know if this Boko Haram people will return again".
Thomas 34, a Baga refugee now residing in Waru an outskirt community in Apo Abuja discusses how excited he is at the news he is receiving from home, but expresses fears as to whether the current victory can be maintained.
"Several of my family members, I don't know where they are now and I cannot reach them, but I know that if they hear that Baga is safe they will try and return there." Thomas responded excitedly during a phone interview.
On January 5 2015, Thomas as well as other members of his small fishing community said they had trekked over 5 kilometer's to escape insurgents in a massive attack that had left his brother missing his friend dead, and the fall of Baga to Boko Haram members who after the onslaught on a military base, had hoisted their flag at the headquarters of the Multinational Joint Task Force (MNJTF).
"I was in the farm with my brother and he decided to pack some yams home when he was gone, I started hearing gun-shots and heavy sounds like bombs, so I ran into the bush. After walking for long I saw other people with leathers and bags in their hand and we all started heading by foot towards Maiduguri. I have not heard from my brother since then, I hope he is alright."
The capture of Baga – and a military base used by a multinational force in nearby Doron Baga – was seen as strategic for the group, giving them control of all three national borders of Borno State.
For Thomas as well as other indigenes of Baga who fled their homes earlier this year, the announcement by the Nigerian army announced on Saturday, February 20 that following an offensive by the military the town had been recaptured has brought a significant ray of hope after weeks of despair.
The attack and fall of Baga to the insurgents in the early days of January sent shock waves to the local and international community when a staggering 2,000 people was said to have been killed by the insurgents. Although this figure was largely unsupported and rejected by the military spokesman Major General Chris Olukolade, it did not stop local and international media platforms from producing the hashtag #JeSuisBaga since the attack had occurred during the Charlie Hebdo attack in France.
The recent offensive by the Nigerian military on the Boko Haram group has two faces. On one end a promise by the National Security Adviser Sambo Dasuki that the group and all its camps would be demolished in 6 weeks, and a recent upgrading of military might via the addition of some 8,700 troops from Niger, Chad and Cameroun to aid Nigeria in combating the crisis.
A statement issued to NewsWireNGR yesterday by the Defence Headquarters stated that the Nigerian troops had flushed out insurgents from Baga following a coordinated air raid, and added that it was moving to win more captured towns.
Nigeria's army said many Boko Haram drowned in Lake Chad after fleeing from Baga which has been recaptured. If you missed the story, read here.
"..similar exercise is  being carried out in  over  15 locations namely Gajigana, Ngaze, Ngenzai, Marte Junction, Mile 90, Yoyo, Kekeno, Kukawa, Cross Kauwa,, Kangarwa, Amirari, Kichimatari, Borokari Barati, Kauwa and other localities…" The statement reported.
For Thomas and members of his family who he hopes he will be re-united with following the recovery of Baga, this may be another chance at normalcy.