Ahmadu Bello Professor Pens An [Op-ED] On Obasanjo's "Tumultuous Hallucinations"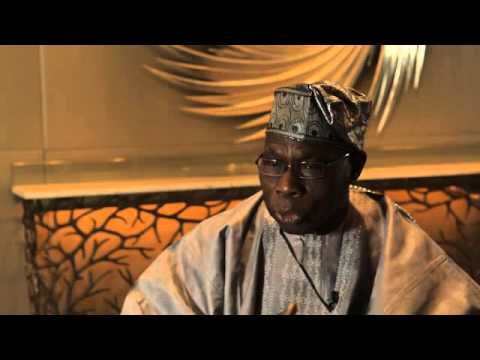 Estimated Reading Time: <1
By Dr. Paul Mamza
Leaders and elders are epitome of wisdom and standard-bearers of basic societal value system preservation. Leadership is a huge burden and being an elder is a tailored responsibility. A leader can be likened to torch-bearer in a large political animal farm as it is in Nigerian politics but at same time a dust bin. Elders offer a springboard of pragmatic decisions and suggestions at the background without necessarily being derailing. Both leaders and elders show maturity, dexterity and caution in their speeches, actions and conducts so as to preserve the respect of the society they tend to represent.
The recent mild drama by the former President Olusegun Obasanjo alias OBJ marking his terminal exit from his political party (PDP) had shown that desperation, anger, ego and pride diminished the status of the former President as a leader and elder. Amidst an amorphous crowd of segregated supporters, OBJ, ordered the publicly tore of his membership card of the PDP. That show of shame reveals the underbelly of OBJ's egoistic desperation and rabid intolerance during a democracy in which he was the main beneficiary. Suffice to note that OBJ was elected twice (for eight consecutive years) as the President and Commander-in-chief of the Armed Forces of the Federal Republic of Nigeria under the platform of the PDP. OBJ stated angrily that he is no more a PDP member, but will be only a statesman. It is troubling to note that OBJ action in taking his legitimate decision is unstatesmanly and childish.
As a former President and a beneficiary of PDP, OBJ should have shown some level of decorum and restraints in exhibiting his displeasure of whatever that may have angered him and altered his composure. If the truth must be told, OBJ has lost the moral ground and even moral fibre to behave the way he is behaving. When OBJ and late Shehu Musa Yar'Adua were arrested for alleged plot to overthrow the regime of late General Sani Abacha in 1995, your sincerely as the President of Arewa Foresight Front- a Northern Youth organisation made a press-release challenging the regime of Sani Abacha for triumph-up charges against OBJ and Yar'Adua. Myself and the Secretary-General of the group were whisked away to Abuja for inciting the public.
God Almighty preserved the righteous and He liberated me from the persecution of the late dictator under the test of time. With the twist of fate, OBJ became the first elected President, Post-Abacha but later transformed into the first-elected civilian-Dictator under a civilian democracy, replicating and even over bearing the dictatorship of Sani Abacha. OBJ destroyed our democratic ideals, conquered the voices of reason, humiliated all the shining lights in his regime and subjugated the tenets of rule of law and etiquette. One of the most finest Military Generals, General T.Y. Danjuma, his Defence Minister, had a bitter pill of OBJ's belligerence. Chief Audu Ogbeh, Chief Barnabas Gemade his chairmen of his party (PDP) suffered the draconian treatment of OBJ. General Victor Malu, a man of courage, was un-ceremonially removed as the Chief of Army staff for raising a finger of conscience. Chief Chuba Okagdibo, Chief Evans Enwerem etc. were removed as Senate President for challenging the President. Even his Vice President, Atiku Abubakar was not spared. Atiku Abubakar had to be removed by force under a democracy and till date, OBJ made sure his former vice becomes permanently incapacitated in political terms. These are the few examples of OBJ's dictatorial tendencies, which made him the most brutal dictator under a democracy in Nigeria.
OBJ hated critics and criticisms, yet he critics everything and everybody at every slightest opportunity, but honestly OBJ egoistic apogee is second to no Nigerian leader, past and present, in our chartered history. His rise to power is as controversial as his present astronomical descent to abyss and irrelevance in Nigerian politics. When his third-term tenure proposal failed, he made it a proviso that the chairman of the Board of trustees of the PDP must be a past President of the PDP which is obviously himself, until when President Goodluck Jonathan's government reversed the PDP constitution to pave way for Chief Tony Anenih. OBJ's recent outburst on the most vocal opposition within his political party which is more vocal than the main political party (APC) voice is not unconnected to pushing him to face the reality that he is no more in power and cannot dictate the piper and the tune.
What I hate most about OBJ is not his abrasive tongue, not even his temperament of offensive menu, nor his acute tempest for contemptuous infringements and his hysterical buffoonery for apocalypse but his interference of the concept of leadership to create a make-believe that life begins and ends with his ego and egoistic alterations at the moment of a call for national consciousness. It is too bad and sad. One can still be a good leader and elder after his recognised power by manipulating the levers of power through maturity and good conduct by pulling the strings at the background without necessarily throwing the baby with the bath water. OBJ wants to eat his cake and still have it. It is impossible and prosperous. It is also a crude show of his insatiable ego-filled desires. The earlier that OBJ realises that power is transient and the dynamisms of lost of power is a staring reality, the better for him. If I were OBJ, I will seek the face of God and repent to fate of being a good follower after being a leader.
There are many contributions a former leader can render to the society without being politically partisan. He should borrow a leave from truly statesmen like General Yakubu Gowon and Alhaji Shehu Shagari who have realised that their time is up and are contributing immensely in positive national discourse, national peace and national reformation.
Trying to show by way of grandstanding will only diminish his statesmanly status in the eyes of the ordinary Nigerians. "Before it is too late", 'My watch' which is an extension of 'My command' is nothing but ego-serving laced with annoyance and grandstanding tracks, reminiscent of dictatorial spirits. These are discourse that should be confined in the council of states meeting at worst and or as a confidential discussion with the present leaders, at best. OBJ lacks the capacity to write his biography because he mistakenly takes Nigeria as his confine of egoistic adventure, accordingly, Nigerians of professional pedigree are asking huge questions. It was the cerebral Nobel Laureate, the ever-green Prof. Wole Soyinka who fired the first salvo. Said Soyinka while responding to OBJ recent piece "My watch"- "Our Owu retiree soldier and prolific author is an infliction that those of us who share the same era and nation space must learn to endure". Soyinka described him as "master of mendacity", writer of 'Ignoble fabrication' and an "Indefatigable peddler of lies". "I despise humanity whose stock-in-trade is to concoct lies simply to score a point, win an argument, put up his or her own ego, denigrate or attempt to destroy a fellow being. However, even within such deplorable species, a special pit of universal opprobrium is reserved for those who even lack the courage of their own lies, but must foist them on other". "My watch" said Soyinka "is needless, mind-boggling provocations", which is a recent "literary" Intrusion on his peace.
Nothing can be so apt in summarizing OBJ's various 'Interventionist' conversations of past and present. It is worthy to note that most of OBJ's actions are undemocratic, egoist, caustic and attention seeking. Of recent, he wants to exert his annoying pittance in form of national discourse on the nation and its psyche as a way of proving his salivating indulgence and make Nigerian democracy look as if it is part of his pet-project that must go along his influence, advises and even his self-serving pique no matter how unpleasant it will be to its' people and Government. It must not happen.
________________________________________
Dr. Paul Mamza is a member, National Executive Committee of the Arewa Consultative Forum (ACF) and currently, an Associate Professor at the Ahmadu Bello University, Zaria…
Disclaimer
It is the policy of NewsWireNGR not to endorse or oppose any opinion expressed by a User or Content provided by a User, Contributor, or other independent party.
Opinion pieces and contributions are the opinions of the writers only and do not represent the opinions of NewsWireNGR.