#BringBackOurGirls Campaign Coordinator Urge Nigerians To Vote In APC & Vote Out PDP Government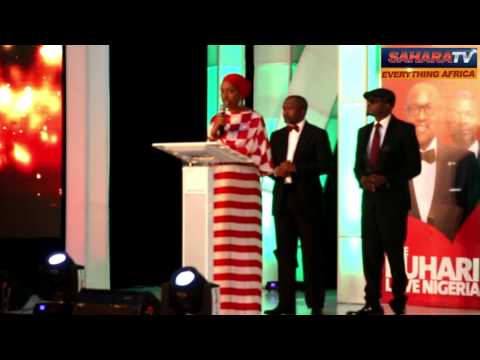 by Musa Abdullahi
Hadiza Bala Usman, Coordinator and organiser of the BringBackOurGirls movement has called on Nigerians to vote out the People's Democratic Party (PDP) in the March 28, 2015 Presidential election .
Hadiza, an active member of Nigeria's opposition All Progressives Congress was speaking at in event organised to honour the party's Presidential candidate on the 14 of February in Lagos Nigeria .
She said Nigerians should vote the incumbent government over the show of incompetence by President Goodluck Jonathan and the ruling party in securing the lives of Nigerians.
WATCH The Video by Sharareporters