Jonathan Spends Val Day With Families Of Fallen Heroes, Buhari Had Dinner With Party Men In Lagos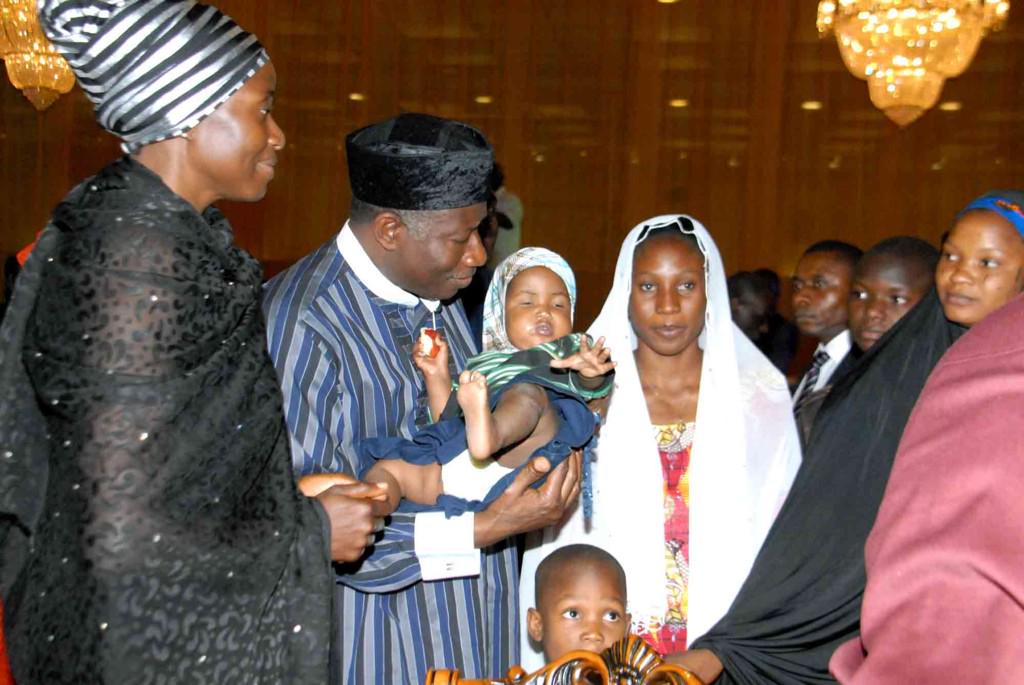 Estimated Reading Time: <1
by Deji Abiodun
In marking the Valentine's Day yesterday, Nigeria's President Jonathan hosted a dinner for widows and children of soldiers who died fighting Boko Haram.
The group Boko Haram ("Western education is forbidden"), officially called Jama'atu Ahlis Sunna Lidda'Awati Wal-Jihad is responsible for an estimated killing more than 5,000 civilians between July 2009 and June 2014, including at least 2,000 in the first half of 2014, in attacks occurring mainly in northeast, north-central and central Nigeria.
The number of Nigerian Military officials said to have been killed by the group has not been confirmed but security sources say over a thousand soldiers have so far died leaving their wives and children.
Presidential spokesman, Reuben Abati shared beautiful photos from the event at the Presidential Villa where the President had dinner with the children and mothers also promised a fund to assists the victims.
Meanwhile, the Presidential Candidate of Nigeria's Opposition All Progressives Congress, APC was also not left out in the Valentines day celebration as he hosted a dinner in Lagos for members of the party at a night of glamour and glitz.
Party Chieftains where all in attendance at the Love Buhari, Love Valentine Dinner.. See Photos below..