FG To Set Up Victims Support Fund For Fallen Heroes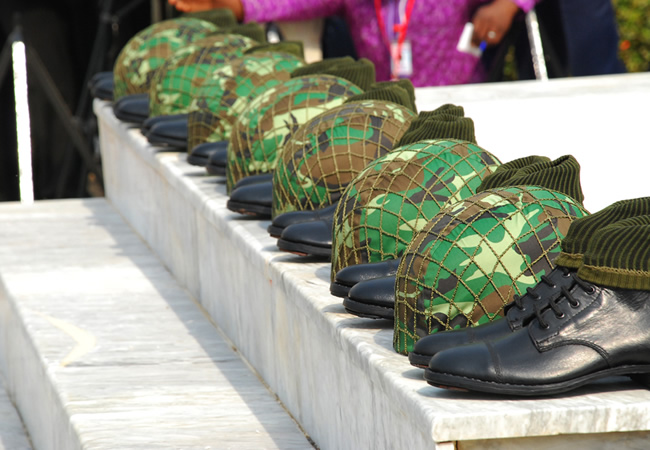 By Ugwu Donald
The Federal Government has stated it's commitment to adopt the programmes of the Victims Support Fund as a policy to cater for the welfare of the nation's fallen heroes.
President Goodluck.Jonathan said this, in Abuja on Saturday, during the maiden Presidential Dinner for the Wives and family members of the military men who died in active service in defence of the country held at the Old Banquet Hall of the Aso Rock Villa.
He said that the nation owed the fallen heroes a lot of gratitude because without them there would not be a country like Nigeria.
"We will adopt your programme as FG policy so that every year we will know what the government can do to take care of the welfare of the wives and children of our fallen heroes.''
He said the FG would continue to support the families left behind by the fallen heroes to ensure that that what their husbands died for did not go in vain.
"I assure you that government will continue to support you.
"We are here to reinforce our total commitment to you so that we can be held responsible if we fail to do what we are supposed to do,'' he said.
The president noted that the Victim Support Fund, set up by his administration, was doing everything possible to alleviate the plight of the wives and children of the fallen heroes.
He, however, said that government had other intervention programmes which would be placed at the disposal of the families to improve their welfare.
The President criticised certain utterances being made against the heroes of the nation and said they ought to be revered by the citizenry.
"We assure you that we will remember your husbands and we will continue to do so,'' he said adding "from today we should be able to move forward''.
Earlier, the Chief of Defence Staff, Air Chief Marshal Alex Barde, had observed that the government owed the safety of the nation to the members of the armed forces.
He added that their love would be compensated by ensuring that the military brought the war on terror to a successful end.
Responding on behalf of the heroes wives, Mrs Christiana Yakubu, wife of late Genl H Yakubu, thanked the FG for the reception to honour their late husbands.
She said the families were aware of the efforts being made by the Jonathan administration to immortalize the fallen heroes.
"We are aware also of your commitment to protect the youth and the future generation of the country and we shall give you our support."(NAN)