EFCC Nab Nyako's Son; Discover N15 Billion From His Companies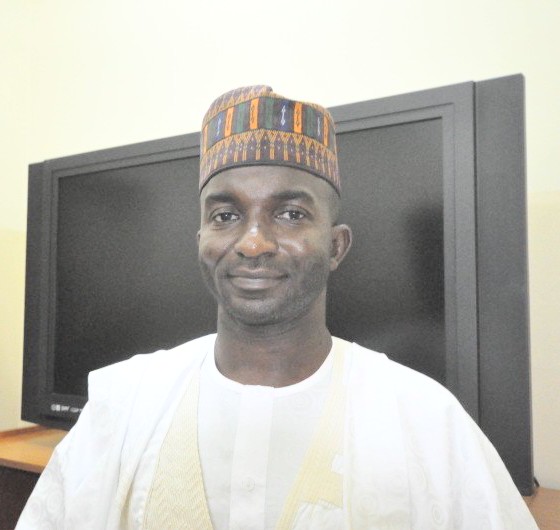 Estimated Reading Time: <1
The son of former Adamawa state governor, Murtala Nyako has been arrested by the Economic Financial Crimes Commission. Abdul-Aziz Nyako, was picked up, Friday morning by operatives of the Commission, in Gombe State.
His arrest comes two weeks after he and his father, former Adamawa state governor, Murtala Nyako were declared wanted by the EFCC for financial impropriety while in government. Abdul-Aziz was arrested after N15 billion, allegedly meant for the state, was found in accounts of 5 companies he owns.
The EFCC press statement on his arrest reads:
"Barely two weeks after the Economic and Financial Crimes Commission, EFCC, declared former Adamawa State Governor, Murtala Nyako and his son, Abdul-Aziz, wanted, operatives of the anti- graft agency, this morning arrested the younger Nyako in Gombe, Gombe State. He was immediately flown to Abuja where he is currently being grilled by a crack team of detectives who had been working on the Adamawa investigation for several months.
"Abdul-Aziz, who was declared wanted by the EFCC in the case of stealing, abuse of office and money laundering, is currently telling investigators all he knows about illicit funds traced to companies where he has interest.
"Specifically, he will have to explain how over N15billion funds belonging to Adamawa State was laundered into the accounts of five companies owned by him-  Blue Opal Nigeria limited, Crust Energy Nigeria Limited, Blue Ribbon Multilinks Limited, Tower Assets Management Limited and Blue Ribbon Bureau De Change.
"The funds was funned into the accounts of the companies from Adamawa State accounts domiciled in a new generation bank by the account officer who incidentally is the manager and an in-law to ex-governor Nyako.
"The manager claimed he transferred the funds through verbal instruction from the former governor  for purposes which are not stated.
"Investigations revealed that from 2007 to 2011 within Nyako's tenure in office, before he was impeached in 2014, he had directed that all of the state owned accounts domiciled in various banks be transferred to the new generation bank .
"Abdul-Aziz's company, Blue Opal, is said to own, among other investments in Nigeria, an estate  in Abuja, while his father's account officer owns several properties and investments scattered around Abuja, Yola and Kano. Former governor Nyako is still on the run.
Wilson Uwujaren
Head, Media & Publicity
13th February, 2015