I'll Defeat Regional Force, Says Abubakar Shekau In New Video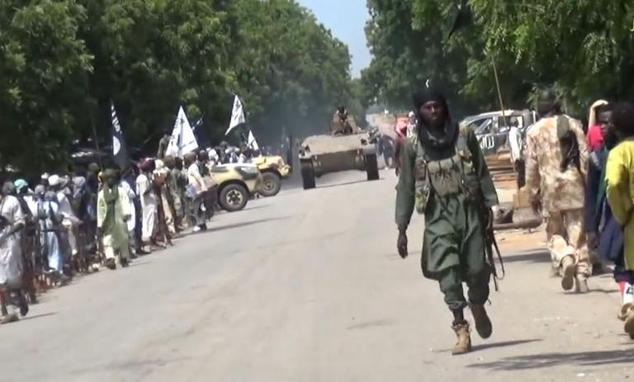 Boko Haram leader Abubakar Shekau vowed in a new video released on Monday that the group would defeat a regional force fighting the extremists in Nigeria's far northeast, Niger and Cameroon.
"Your alliance will not achieve anything. Amass all your weapons and face us. We welcome you," he said in a 28-minute speech, one of three videos posted by the Islamists on YouTube.
Troops from Nigeria have been backed by soldiers from Chad, Cameroon and Niger in recent weeks because of increased concerns about Boko Haram's threat to regional security.
In the second of the latest videos, images of the leader of the Islamic State group, Abu Bakr al-Baghdadi, are shown along with archive footage and a voiceover recalling a battle between British colonial soldiers and fighters from the Sokoto Caliphate in northern Nigeria.