Halima Abubakar On How Depression Almost Pushed Her To Death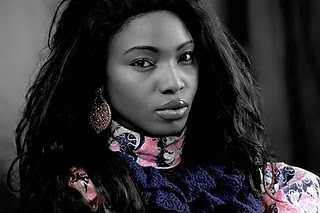 Estimated Reading Time: <1
Sometimes, even the celebrated personalities in society don't have it all. Especially when it comes to true friends that can be there, as shoulders to lean on in trying times. The sudden death of Nollywood actor, Muna Obiekwe and the revelations that lead to his list battle with cancer, has raised issues of true friendship and depression that persists  amongst celebrities.
Social media 'counsellors' have offered their comments, but some of such views are often harsh ( for lack of a better word for 'cyber bullying') and often lead to depression.
One of such celebrities, who had her share of 'unreliable' friends and social media darts is Halima Abubakar. The Kano state born thespian, hasn't always had it rosy in the media – especially social media – and that for the longest time she was depressed as a result.
The Nollywood actress, however, revealed that one of the triggers for her depression was also her financial state and that things once got so bad that she sadly considered suicide.
In a chat with Punch Newspaper, she reveals:
On depression: There were a lot of things that were wrong with me and led to my depression. I was angry, broke, people lied against me and they were also using my name to lie. I was deceived by the people I loved. I was seriously broke at the time and I had lots of responsibilities.
On finances: There were many charity projects I was involved in and I was doing everything with my money. Everything just got to me at thesame time and I felt fed-up.
On considering suicide: I wanted to kill myself because there was nobody to help me. It happened two years ago and it also occurred last year. I thank God I did not kill myself because I realised that nothing is worth it. I wasupset with myself when I got back to my senses because the people you want to kill yourself for do not really care about you. It was a terrible phase in my life.
On her boyfriend not really helping: He was not helping matters. I wanted somebody that wouldlisten and not say that I was lying or exaggerating the extent of what I was going through. Whenever I tell him I am sad, he wantsto give me money but it is not all about money all the time.
On being spent emotionally: I said I was broke but it was not only about money. I was broken emotionally. If there is no hope, I feel I am broken. I needed a listening ear. The definition of broke is relative but Nigerians think it is only about money. Money was also involved. The first major problem I had was money; then I was also emotionally broken.
For full details of the interview, check the Punch newspaper.