$1 bn Excess Crude Money "Missing" As FAAC Meeting Ends In Confusion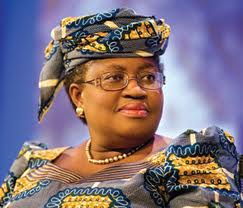 Estimated Reading Time: <1
The Federation Accounts Allocation Committee, FAAC, meeting for November ended in confusion Tuesday as representatives of Nigeria's 36 states and the Federal Capital Territory accused the federal government of not accounting for about $1billion(N168 billion) of excess crude oil money.
PremiumTimes reports that the Chairman of State Commissioners of Finance, Timothy Odaah, told reporters after the meeting which ended Tuesday night, that no state knew how the $1 billion difference reported in the Excess Crude Account balance, between October and November, came about.
The FAAC meeting is a monthly gathering of state finance commissioners and the federal finance ministry and the Accountant General of the federation, where federal oil receipts are shared between the federal and state authorities.
With falling oil price, the 36 states have turned more attention on the Excess Crude Account, which has depleted from more than $40 billion in 2007 to about $4 billion in 2014.
Though Mr. Odaah said the discrepancy has been noted for discussion at the next FAAC meeting, his disclosure called to question how transparent the management of the excess crude revenues is.
Prior to the October FAAC meeting, the Minister of Finance, Ngozi Okonjo-Iweala, had told reporters that the balance of the Excess Crude Account stood at $4.11billion.
At the event, the minster also revealed that the country's external reserves rose from $36.6billion in June to $39.48billion as at October 16.
She also said the balance in the Sovereign Wealth Fund (SWF) stood at $1.55 billion.
But, at the end of the FAAC meeting on Tuesday, the Minister of state for Finance, Bashir Yuguda, told reporters that the current savings in the ECA had a balance of about $3.1 billion, raising questions about the $1billion difference.
Mr. Odaah had said on October that owing to the dwindling revenue allocation to the states from the federation accounts as a result of falling oil prices, the states had sent a request to President Goodluck Jonathan that $2 billion be shared.
But he said on Tuesday that the states had no knowledge how the balance suddenly dropped from $4.1 billion to $3.1 billion.