Davos 2015: Abuja Shapers To Participate In LIVE Interactions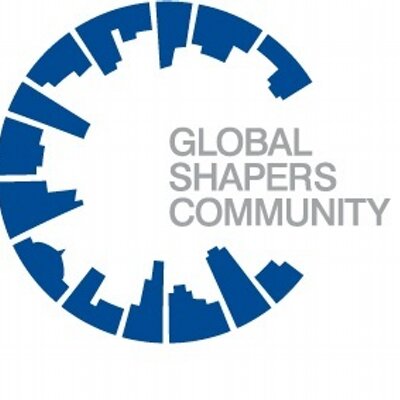 Estimated Reading Time: <1
The World Economic Forum's Global Shapers Community in Geneva has named Abuja as one of the cities it will connect to on 10 key issues through live, interactive webcast sessions at the World Economic Forum Annual Meeting 2015 in Davos-Klosters.
According to a statement released by the Abuja Hub of the Global Shapers Community, Shaping Davos is a conversation that features local solutions to global issues. Each session will be explored with the help of a moderator and a panel in Davos. The 10 topics are related to the theme of the World Economic Forum's Annual Meeting 2015, The New Global Context. The Abuja Hub will focus on Leveraging Human Capital through Skills Development and Engaging Youth Employment.
"With Shaping Davos we bring the world to Davos and take Davos to the world. The World Economic Forum's spirit of engaging diverse stakeholders on issues that affect us all promotes tolerance and makes the world a better place. Shaping Davos takes this spirit to communities around the world." Said Yemi Babington-Ashaye, head of the Global Shapers Community.
According to the Curator of the Abuja Global Shapers, Bella Anne Ndubuisi, "we are proud to be representing Nigeria as a host city for Shaping Davos. During the World Economic Forum's regional meeting in Abuja in May 2014, we hosted about 100 young leaders from across Africa for SHAPE Africa, and less than a year later, we are sharing our local knowledge and perspective on a global platform, through Shaping Davos. I must say that this is a unique privilege and we are excited about it."
The Global Shapers Community, an initiative of the World Economic Forum, is a network of over 400 city-based Hubs around the world. Global Shapers are young leaders between the ages of 20-30 who self-organize to make an impact in their local communities. Hubs hosting Shaping Davos sessions have been selected based on local expertise, location and the quality of their proposed event. Also taking part in the events will be key city/community stakeholders, such as mayors, prominent social activists, Forum communities and representatives from civil society.
Global Shapers have also created Talking Davos, a series of live wrap-up sessions that will provide behind-the-scenes access to what is taking place in Davos. Each day a selection of high-profile guests will join representatives of the community on the Talking Davos couch for a casual, no-ties-allowed discussion on the issues of the day.
In addition to the support of the World Economic Forum, the work of the Global Shapers Community is made possible thanks to the support from Global Community Partners: Reliance Industries, The Abraaj Group and The Coca-Cola Company.
For more details: www.abujaglobalshapers.org