Opinion: The Heartbreaking State Of Nigerian Education Sector And The Need For A Surgical Governmental Intervention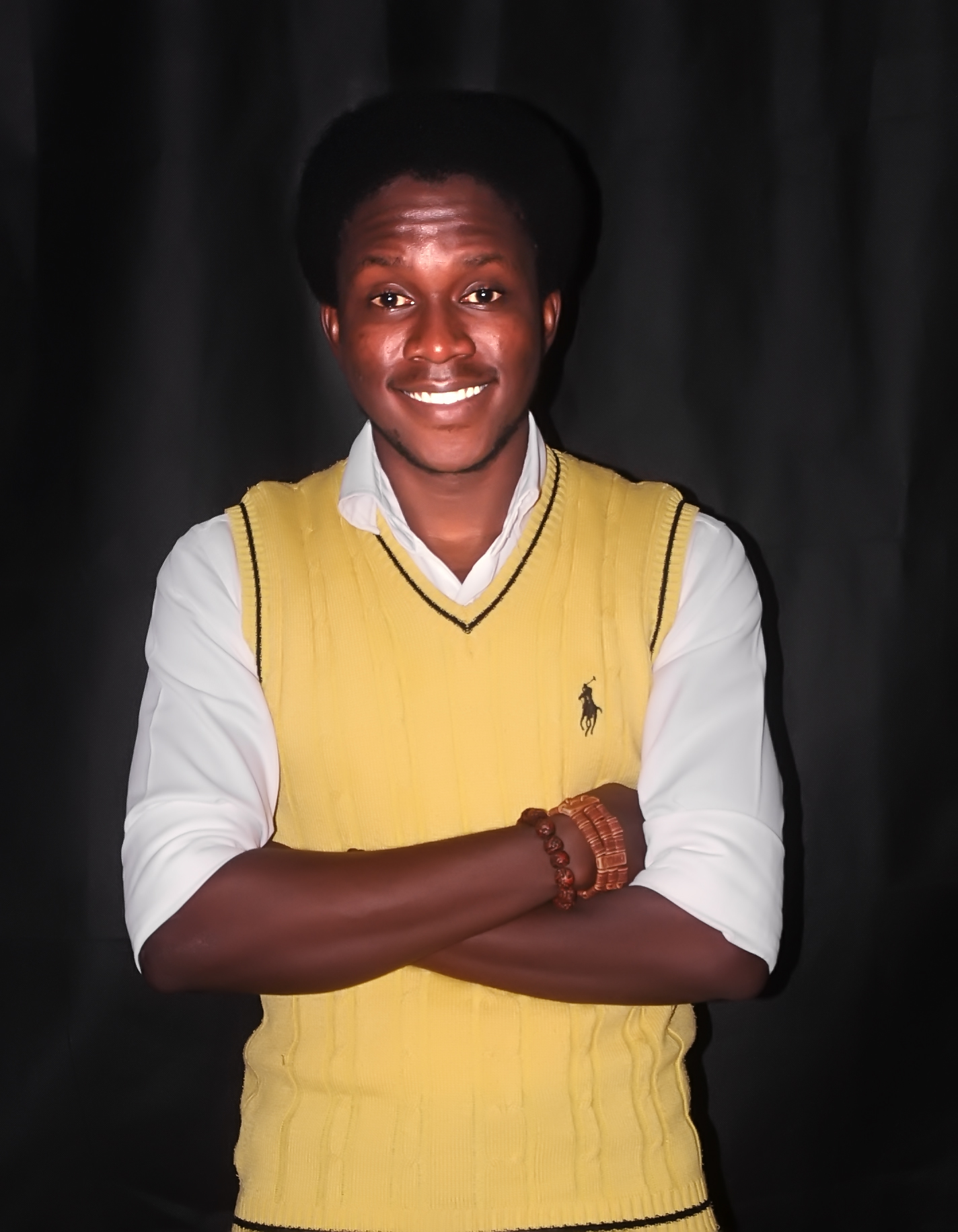 Estimated Reading Time: <1
I WAS elated when I learned that: "Transforming Education Through Partnerships for Global Competitiveness," was the theme of the 20th Nigerian Economic Summit, organized by The Nigerian Economic Summit Group, held at Transcorp Hilton, Abuja from 18th – 20th March, 2014. As someone who was, and is, profoundly concerned and worried about the backwardness of the Nigerian Education Sector, I participated in the Summit, optimistic that it would address the disturbing developments in the education sector.
It was a wonderful Summit, full of very important people in the country, the president, ministers; technocrats from all areas of governance especially technocrats from, and major players, in the Education Sector. I bet that it was one of the major gatherings of Nigeria's Education technocrats in recent times. A lot of reforms were suggested in this Summit; reforms, that, I hoped, would later be transformed into policies for the Ministry of Education and other relevant institutions, for implementation. It was a good idea that such a Summit considered the structural linkages between the education sector, and economic growth and development of the country. The plenaries and design workshops of this Summit were robust with technical, important and powerful topics. The Director-General of The Nigerian Economic Summit Group, Frank Nweke II, wrote a powerful foreword in the programme of events, citing the neglect and poor condition of the Nigerian Education Sector; and the very importance of quality education as a catalyst for economic development. In his own words, he said:
"This year's summit is of particular significance as we will be focusing on the education sector. Education is without a doubt, the sector that holds the key to transformational national development and our ability to compete in global marketplace and it is singularly the sector that has experienced the worst type of decline in relation to standards, quality and value. The decision to hold the Summit on education was taken to redress the decline in a sector that is critical to economic development".
But I do not know of how these great reforms suggested in this Summit have been implemented. And just like most important assemblages of this sort in this country, impressive reforms would be recommended but few, if any, would be implemented.
The Nigerian Education Sector is currently in its worst of conditions, from the primary to the tertiary institutions, all crying and dying, and in need of urgent, structural reformation more than any other sector. The inevitable question that arises at this point is also would be: "what actually happened to such an important sector, to the extent, that the standard, value and quality of education in the country are in a hospital?" According to the recent Webometrics rankings, Nigeria has more than 140 universities, but none of them is within the first 18 in Africa. What happened to the University of Ibadan, the University of Nigeria, the Ahmadu Bello University etc. that were amongst the best in Africa in the 60s, 70s and 80s? Why are they not within the best 18 in Africa currently? Is it because of Government's neglect? Poor funding? What happened to the University of Ibadan? The very university with global standards of quality, standard and value? An institution that Professor Chinua Achebe, Professor Wole Soyinka, Chief Emeka Anyaoku etc. all attended. Then, not to talk of other great public universities that were built in the '70s. The quality of education that Nigerians received in these universities decades ago can never ever be compared with the quality of education Nigerians are receiving in these universities and other recent ones, today. The differences are legion. From stories of how Nigerians accessed education of impressive of quality in these foremost universities with scholarships, super facilities, conducive environment, to stories of very poor education with high fees, and dead facilities. What happened to justify this radical change in the Nigeria's educational fortunes?
Few decades ago, you dare not sort or bribe a headmaster in a village grammar school not to talk of a lecturer or professor in a Nigerian University. Few decades ago, every step of the educational process – from getting admission to the university to earning grades in departments – was based on merit; but not anymore. A lot have been said of Nigerian recent graduates being unemployable; of Nigerian graduates in recent times being incapable of writing a letter in, or speaking good English; which allegations, though incredible, are very true. What happened to these public universities? Because of the manifest degeneration of Nigerian universities, Nigerians are all over the place in the diaspora, enlarging the wallets of other countries through education tourism. There is no country where Nigerians cannot be found in pursuit of standard education; and to avoid doing a Masters programme for 5 years against 18 months in most cases, or a Ph.D for 8 years against 4 years in most cases, avoidable delays directly attributable to the recurrent strikes which have become the bane of our tertiary education system, and the lax conduct of some supervisors in Nigerian universities. Dr. Nnamdi Azikiwe went to the USA for quality education and because we had no indigenous universities then. Over eight decades later, Nigerians are traveling abroad for standard and quality education. Nigeria has the highest number of citizens in the diaspora that are schooling: UK, USA, Australia, Europe, and even Cyprus, Malaysia, Kenya, Uganda, South Africa, Ghana etc. Just imagine the impact that amount of moneys that we are putting into the pockets of other countries would have made to our internally generated revenue if these moneys were paid to Nigerian tertiary institutions. Since the outbreak of the Ukrainian Crisis, I have been thinking of friends in Ukraine, undergoing their Bachelors and Masters programmes.
It is disheartening that the global standards of quality associated with most of our foremost public universities were never sustained. It is depressing that the Nigerian elite boast now by saying that their children are studying abroad. Most of the past and present governors, senators, ministers, House of Representatives members, politicians; even professors have their children schooling abroad. And based on this trend, employers are looking for Nigerians that trained abroad, as they can rely no more on the products of Nigerian tertiary institutions. Even the Polytechnics and Colleges of Education have been so much neglected by the government to the extent that they cannot keep or attain the goals of their establishment.
The Nigerian public primary and secondary schools used to be very efficient, with a very high bar of quality, but not anymore. A lot of Nigerian professionals and technocrats went to Barewa College, Kaduna; Government College, Umuahia; Kings College, Lagos; Dennis Memorial Grammar School, Onitsha etc. where there were prime emphases on learning, knowledge and quality education. Where are the likes of such great secondary schools today?
I went to a public primary school in a village in Anambra state. My life is built on the high quality education that I received in this primary school. It was free education. I had the best of teachers that understood what a child really needs education-wise and the best way a child should be taught. Emphases were on hardwork, intelligence, knowledge and discipline. I was taught by very humanistic and passionate teachers, passionate about teaching, and satisfied with their little salaries then. Decades ago, public primary schools were the best, with standard and free education. It is not so anymore. What happened? The public primary schools all over the country are almost all dead. A parent is seen as a joker if they take a son or a daughter to a public primary school, because there is nothing like sound education in most of them again. The public primary schools are now for the poor that cannot send their children to the privately run ones. The country, in the last two decades, has seen the flagging off of a lot of privately run primary schools, all with enormous tuitions, and most of them with low qualified teachers. Parents in most of the Nigerian cities, pay between $500 to more than $1,000 in most of these privately run primary schools, to give their children first-class education. But the very truth remains that they can never get the sort of excellent education that I got in my primary school as most of these privately run primary schools, apart from wanting in qualified teachers that can disseminate knowledge, also lack conducive environment.
For my secondary school, I went to one of the best public secondary schools, and was taught in a highly competitive environment. I got splendid education, and paid very little tuition. By the third term of Senior Secondary II, I was done cramming my New School Physics, New School Chemistry, Modern Biology and the texts of other subjects, ready for my West African Senior Secondary Certificate Examination (WASSCE) and National Examination Council (NECO) exams. My enthusiasm for knowledge, and my expectations for being ever grateful for how I was taught by great knowledgeable teachers, in a competitive environment were cut short when I saw my colleagues running up and down, on the eve of my first WASSCE examination paper. I would learn later that the question-paper leaked that night. And I thought they were stupid for relying on such leak. When, however, what they saw the previous night in the leak, actually appeared in the examination paper, I was downcast and partly felt stupid for reading that much, in preparation. There was no respite for me as, subsequently, all the question-papers and some of my NECO question-papers leaked.
Today, that is the order of the day. WASSCE, NECO, General Certificate Examination (GCE) and Joint Admission and Matriculation Board (JAMB) question-papers all leak, nights and hours before the exams. How can a country grow, when most young Nigerians in secondary schools do not read again, and depend on question-paper leaks to pass exams? Who leaks these question-papers? How is it that these question-papers leak every year, especially since the 2000s and the government and authorities know, and not a single thing is being done about it? There are some terrible things that were unimaginable a long time, but have become regular fixtures in the country today. Most Nigerian secondary school children do not read again for examinations to get entrance in the universities. Very bad. Very sad. The special centres are all there, where the worst type of examination malpractices happen; under the nose of the police; local, state, and federal government authorities, and not a single thing is being done about it. What is the Ministry of Education doing about these question-paper leaks? I do not know. What is West African Examinations Council (WAEC) doing about these question-papers leak? I do not know. What is JAMB doing also about them? I do not know. How could such be happening in the country, and the government is quiet? I do not know.
The damage of the Nigerian Education sector is widespread, deep and terrible. Privately run secondary schools are everywhere, as the public ones, are dying pretty fast. They charge enormous tuitions, and most of them are actually the centres for most of these widespread examination malpractices during Junior and Senior Secondary Certificate Examinations. It beats the imagination how they obtain the license to operate, as many of them lack qualified teachers and facilities. A poor Nigerian cannot rely on the public secondary schools for any form of fantabulous education anymore, unlike before.
Also, the systematic damage of public universities has led to the flag off of a lot of private universities. Nigeria has a lot of private universities, more than other developing countries. The structures and facilities in my secondary school are better than what they have in most of these private universities. My secondary school has more teachers than they are lecturers in some of them. Some of them, just acquire plots of land, decorate the proposed entrance; build a big gate, with the university's name, boldly painted, construct one or two buildings, and start operating; while the rest of the land is covered with bushes. How were they accredited to run most programs, with low qualified lecturers and very terrible facilities? Private universities are supposed to raise the bar of quality education but they never did so in most cases in Nigeria. Rather, they lower this bar, and raise the cost of university education. They teach nothing in most cases. I read Computer Science at the University of Nigeria with cheap tuition, and have met colleagues that went to the new private universities, run mostly by Pentecostal churches, for the same Computer Science; and after they paid the enormous tuition, I can barely see the difference between myself and them, in designing applications and using the computer. The truth remains that the same structural damages in the public universities are still being recycled in the private ones. The private ones borrow the same age-old curriculum of the public ones; and, then, hire mostly retired professors, and younger unqualified lecturers, for cheaper pays; as the main goal of any private enterprise is to make profit. Most of these private universities lack lecturers and had to bribe Nigerian Universities Commission team during their supervision for accreditation and all that. They also, in most cases, take students that could not meet the minimum standards set by public universities in JAMB and WASSCE, by giving them express admission for any course of study, once the students have cash. I am really shaking my head for the kind of graduates that many of these private universities produce every year.
It is that bad. And the question remains: "What is the Nigerian government doing about the poor standard of education in Nigerian education institutions? What have our Ministers of Education since 1999 been doing about this? Why is everyone silent about the question-papers leak of WASSCE, NECO, GCE and JAMB? What happened to the foremost public universities of the country? And how can the public primary and secondary schools be revamped? How can Nigerian Education Sector be revamped? What is the government doing about this currently? How can poor Nigerians that do not have money to send their children to private primary and secondary schools, or to private universities in the country, or to universities abroad, give their children quality education? What is the future of a country, where a significant group of a particular generation use special centres to pass WASSCE, NECO, GCE, and JAMB exams; and, later, will get grades in universities through sorting-bribing lecturers?
The Nigerian Education Sector urgently needs a serious, systematic, reformatory and sustainable attention by the government if the future of the country is being thought about seriously by them. Indeed, the future of Nigeria will be very bleak if this sector is not raised on its legs again.
___________________________________________
Article written by Chambers Umezulike
(Nigerian Secular Humanist, Human Rights Defender, Novelist and Essayist)
Disclaimer
It is the policy of NewsWireNGR not to endorse or oppose any opinion expressed by a User or Content provided by a User, Contributor, or other independent party.
Opinion pieces and contributions are the opinions of the writers only and do not represent the opinions of NewsWireNGR.