Julius Malema, Attacks Jonathan, Says President "Irresponsible" Over Silence On Baga Calls For South African Intervention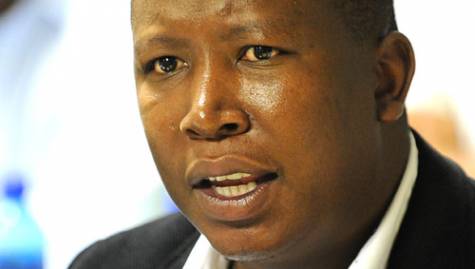 Estimated Reading Time: <1
South Africa's youth leader and federal lawmaker, Julius Malema, has launched a blistering attack on President Goodluck Jonathan over his handling of the massacre in Baga, Borno State, describing the Nigerian president as "irresponsible" and suggesting South African intervention against the extremist Boko Haram sect.
Mr. Malema, who leads the Economic Freedom Fighters Party, criticised Mr. Jonathan for rushing out public condemnations of the terrorist attack on a newspaper in France when he has remained silent until date on the bloodbath in Baga, a troubled town in his own country.
The youth leader said the South African National Assembly will consider a motion on a possible intervention in the bloody campaign by Boko Haram that has claimed thousands of lives and has worsened in the last weeks.
Boko Haram seized Baga, a fishing community on the northern tip of Borno State by Lake Chad, sacking the military base there and killing soldiers and hundreds of civilians.