Jonathan To Nigerians: You'll Praise Me When I Leave Office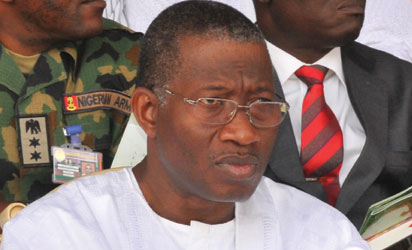 Estimated Reading Time: <1
President Goodluck Jonathan has boasted that Nigerians will begin to praise him when he leaves office for another leader.
Jonathan spoke at his residence in the Aso Rock Presidential Villa Abuja Tuesday while hosting a delegation of traditional rulers and leaders from his home state of Bayelsa.
The president said he was not surprised by the series of criticisms against his administration.
He said he would continue to thank Nigerians ?for the opportunity given him to serve, adding that "we will continue to do our best".
According to him, leaders all over the world get lambasted and criticisms against them are made worse by the effects of the social media which, he claimed, was being used for wrong reasons.
Jonathan said he has realised that people rarely give credit to good leaders when in charge, stressing that he was sure that when a new administration takes over and people make comparison, his achievements will be appreciated.
He said: "I always say that I will not even expect praises now because hardly do people praise serving leaders. It is when you leave, people will begin to know.
When you leave, people will begin to compare what you have done over the period vis-a-vis what others have done, then they will compare you with whoever takes over. Probably that is the time some people will begin to say good about you. But I will do my best to make sure that we do change things.
"We are trying to create enabling environment for our economy to thrive irrespective of the challenges we are having in the petroleum sector and the security challenges we have.
"I will do my best so that by the time I will leave, you will be able to say that when our son was there, he served the country well so that one day, another son of Bayelsa may be given another opportunity to serve Nigerians", he said.
The president, however, noted that rather than get distracted by criticisms, he would continue to give his best to the country.
Jonathan also said that 2015 would be a challenging year for the country because of the forthcoming general elections.
"The new year is full of challenges for Nigerians because of the early elections. Everywhere will be hot from January 2," he declared.