Breaking: Another AirAsia Jet Overshoots Runway With 159 Passengers & Crew On Board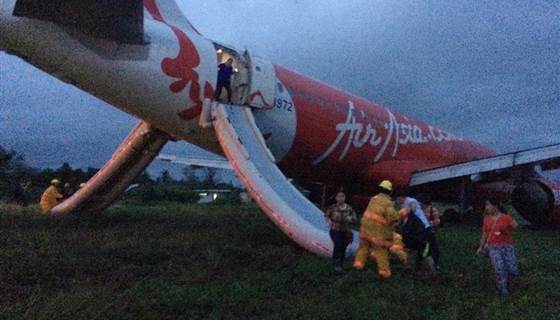 A second AirAsia jet ran into trouble after it overshot a runway while landing in the Philippines on Tuesday, forcing those aboard to disembark by emergency slides, a passenger on the plane told NBC News. There were not believed to be any injuries from the hard landing of the AirAsia plane in Kalibo, on the Philippine island of Panay.
"There was some turbulence but we didn't expect that landing," Jakata-based journalist Jet Damazo Santos, who was on board the flight, told NBC News. "I didn't even realize we overshot the runway until we saw grass outside the window."
There were 159 passengers and crew aboard flight Z2272, Philippine officials told The Associated Press. The incident came hours after debris and bodies found in the Java Sea were confirmed to have come from AirAsia Flight QZ8501, which disappeared from radar on Sunday while flying from Indonesia to Singapore.