Lagos State Government Deports 70 Beggars To Northern Nigeria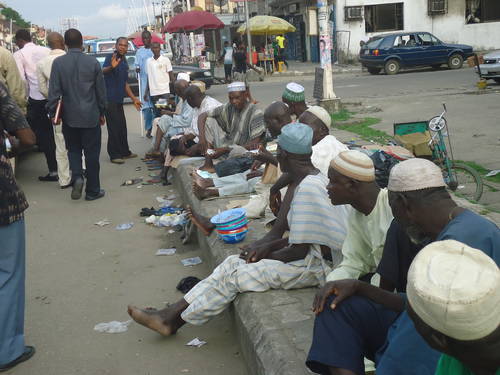 Estimated Reading Time: <1
The Lagos State government has deported 70 northerners, found publicly begging, which has been banned in the state.
The deportees are presently in Kano State after being bundled out of Lagos, where they were stationed.
Some of the returnees, according a local Hausa radio program monitored in Kano, complained that they were held for months and exposed to hardship before they were brought to Kano.
Some of them were said to be originally from Niger, Kebbi, Jigawa, Kaduna, Sokoto and Zamfara states.
NewsWireNGR recalls that in July 2013, at least 70 beggars and homeless people were on the early hours dumped at the Upper Iweka Road by agents of the Lagos state Government.
The affected people claimed that before being deported to Onitsha, were first detained in Ikorodu for over six months by the Lagos State Kick Against Indiscipline, which had accused them of wandering and other minor offences. Some of the affected people however claimed that they were going about their normal business when they were arrested.
Dr. Peter Katchy, Chairman of Nigeria Red Cross Society in the South-East who condemned the action of the Lagos State Government then said the following: "It's very deplorable; it's very disheartening that a state in the Federal Republic of Nigeria will bundle people, who are not even indigenes of Anambra State, and dump them under the flyover at Upper Iweka in Onitsha.
"Many of the people, we have interviewed are not indigenes of Anambra State. Some of them are from Ebonyi State; some are from Imo State among other states.
"It is an insult to Anambra State. We shall draw the attention of the governor of Anambra State to ask the reason for such an invasion of his territory.
It should be recalled that last year the Lagos State government similarly dumped some beggars at the same Upper Iweka Road.