Afghan Taliban Condemns Attack By Pakistani Taliban On School That Killed 141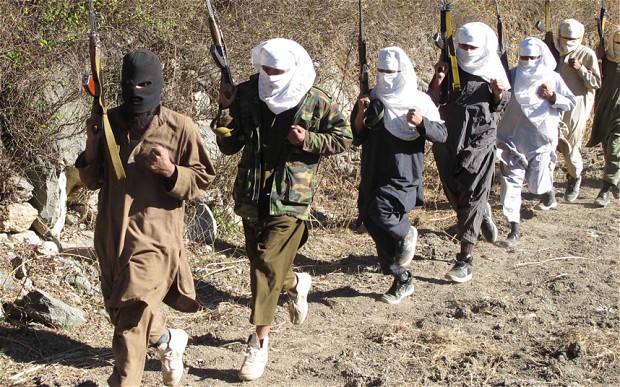 Estimated Reading Time: <1
The Afghan Taliban have condemned a raid on a school in neighbouring Pakistan that left 141 dead in the country`s bloodiest ever terror attack, saying killing innocent children was against Islam.
Survivors said militants gunned down children as young as 12 during the eight-hour onslaught in the northwestern city of Peshawar, which the Tehreek-e-Taliban Pakistan (TTP) said was revenge for a major military offensive in the region.
"The Islamic Emirate of Afghanistan has always condemned the killing of children and innocent people at every juncture," the Afghan Taliban, which often target civilians, said in a statement released late Tuesday made available to AFP...
"The intentional killing of innocent people, women and children goes against the principles of Islam and every Islamic government and movement must adhere to this fundamental essence.
"The Islamic Emirate of Afghanistan (the official name of the Taliban) expresses its condolences over the incident and mourns with the families of killed children."
The Afghan Taliban are a jihadist group loosely affiliated to the Pakistan Taliban, with both pledging allegiance to Mullah Omar.
The Afghan Taliban often distance themselves from attacks that kill many civilians, but they also deliberately target non-combatants