Kimye's Wedding Photo Becomes Most Liked Instagram Post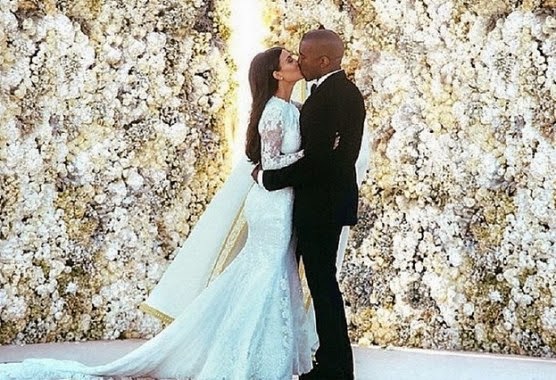 Estimated Reading Time: <1
Photo sharing app, Instagram on Wednesday announced the most popular photos on their platform for 2014. Yes, Kim Kardashian and Kanye West's wedding photo which shows them kissing was the most liked photo on the app for the entire year and indeed the highest ever liked photo on Instagram since it was launched four years back. The photo grossed about 2.4 million likes.
The second most liked photo of 2014 is a picture of Justin Bieber and Selena Gomez while the third most liked photo is with about 1.9 million likes.
The third most liked photo of the outgoing year was a picture of Ariana Grande and Miley Cyrus at the 2014 American MTV VMA.