Nigerian Prison Service To Recover Handsets From Inmates, Ban Use Of Mobile Phones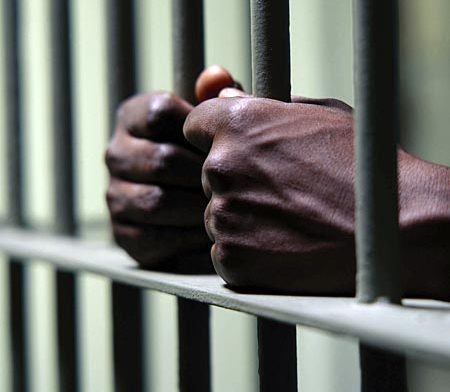 The Federal Government has banned the use of mobile phones in all the prison formations by the inmates and prison officials.
It also directed the Nigerian Prison Service authorities to recover all handsets from inmates within 30 days, PUNCH Newspaper reports.
Minister of Interior, Abba Moro, who handed down the order on Saturday in Abuja, during an interactive meeting with the senior officers of the Prison Service, decried indecent dressing by the inmates.
He stated that no inmate should be allowed to wear their choice of clothes or shoes, as is the practice presently, "no matter highly placed they may be."
Moro said, "I have visited some prisons in other countries as the Minister of the Federal Republic of Nigeria; Nobody, no matter highly placed you are, you don't come to prison with your phones, not even the minister of Interior as the supervising minister over the prisons. So, why are you an exception?
"Henceforth, no matter who you are including myself, that nobody goes into prison with telephones. And so, as you are going from here, create a meeting platform where all the officers that work in the prisons as they walk into prisons, they submit their phones and collect them when they close.
"Secondly, it means that you have one month to recover all the phones in the custody of inmates across the prison formations. Within one month, all prison formation must recover all telephones from inmates."
The minister threatened to deal with the NPS management if it failed to carry out the directive, adding that he would know if the phones were not recovered from the inmates as ordered.
"Don't forget that I will know if you fail to do this, because we have various agencies in Nigeria that are tracking telephone usages and MTN and other service providers could make available such facilities. The consequence of not doing this,you should already know," he told the senior prison officials.
Commenting on the recent attack on Koton-karfe prison in Kogi State, the Minister expressed dismay over the failure of the prisons intelligence unit and the armed squad to foil the plots that led to two attacks within two years.
Moro directed the Acting Comptroller-General of Prisons, Aminu Suley, to investigate and report back to him, within two weeks, allegations that a prison officer assisted the attackers with arms.