To Meet The Expectations Of The People, Fayose Urges Ekiti To Pay Taxes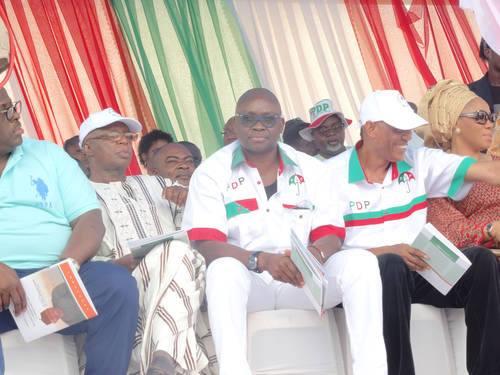 The Ekiti State Governor, Mr. Ayo Fayose, has assured the people of taking the state to a higher height during his tenure, despite the current economic challenges.
Speaking through Chief Press Secretary, Mr Idowu Adelusi, in Ado-Ekiti on Sunday,  Fayose said the administration would do everything possible to meet and even surpass the expectations of the people.
He urged the people of the state to perform their civic duty by prompt payment of their taxes, levies and rates, adding that the government would also be alive to its responsibilities.
"We know the expectations are high and we are in a tough period as far as the economy is concerned. We are taking note of all the pieces of advice given us by people and groups. For instance, we appreciate the Ekiti Council of Elders on the advice that we embark on projects having quick and direct bearing on the welfare of the people.
"We will not shy away from the provision of physical infrastructure, just as we will create the atmosphere for people to earn decent living and be able to take care of their emotional needs.
"From what is happening in the international oil market and the subsequent drop in federal allocations, it is obvious that we have to look more inwards in generating revenue and we appeal to those in charge to support us in blocking leakages and raising the bar," he said.