US Nurse, Nina Pham Declared Ebola-Free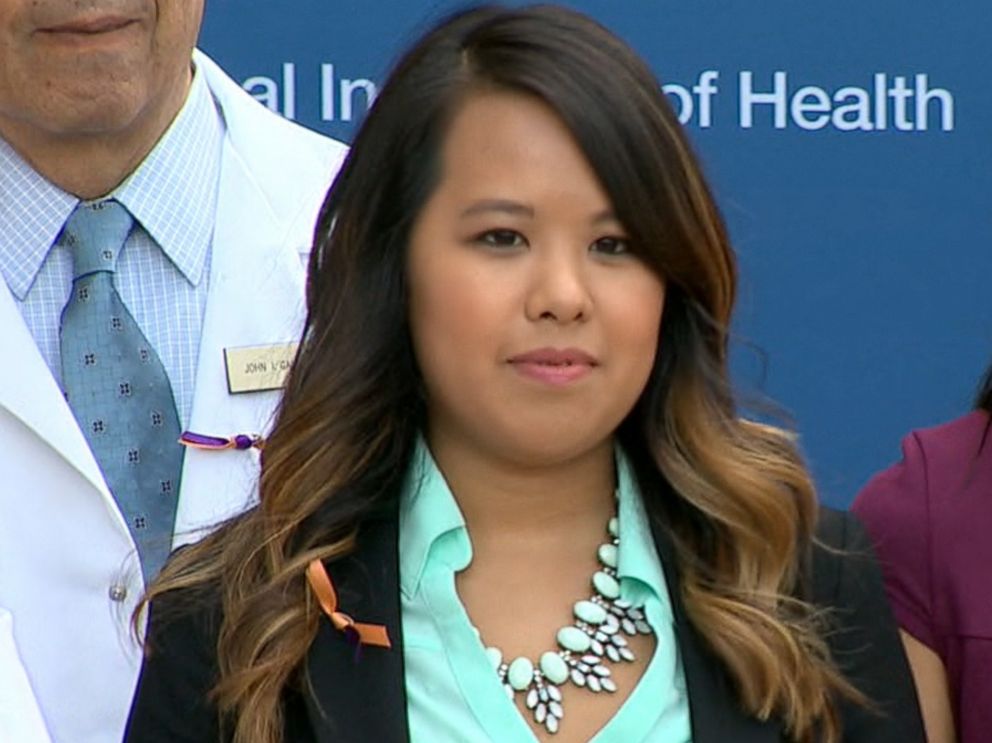 After weeks in isolation recovering from Ebola, Dallas nurse Nina Pham thanked everyone who cared for her and mentioned that she was finally be going home to her dog, Bentley.
Pham walked out of the National Institutes of Health's hospital in Bethesda, Maryland, this morning to a round of applause by spectators, reports ABC News.
"I feel fortunate and blessed to be standing here today," she told reporters, adding that she hopes for privacy when she returns to her "normal life" in Texas.
Pham, 26, contracted Ebola from Liberian national Thomas Duncan, who flew to the United States in September and was diagnosed with Ebola at Texas Health Presbyterian Hospital in Dallas.
Pham, a nurse there, cared for Duncan when he was especially contagious. He died on Oct. 8, and she tested positive for the deadly virus on Oct. 11.
It was the first Ebola transmission on U.S. soil.
"I am on my way back to recovery even as I reflect on others who have not been so fortunate," Pham said, reading from her prepared statement at the press conference.
At the news conference announcing Pham's discharge, Dr. Anthony Fauci, director of the National Institute of Allergy and Infectious Diseases at the National Institutes of Health, said she tested negative for Ebola five times, and that it wasn't clear which treatment saved her because they were all experimental.
"I want to first tell you what a great pleasure and in many respects, a privilege …to have the opportunity to treat and care for and get to know such an extremely courageous and lovely person," Fauci said, adding that she represents the health care workers who "put themselves on the line"
He said he wore Pham's nursing school colors for the press conference in her honor.
"I'm going to miss Nina a lot," Fauci quipped at the end of the conference, adding that he gave her his cell phone number.