Governors Kick Against Local Government Autonomy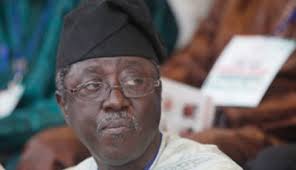 Nigerian governors are not  impressed with the decision of the National Assembly to grant Local Governments autonomy in the ongoing constitutional review. The Governors are making plans to mobilise members of their state Houses of Assembly to reject the autonomy granted local governments by the members of the National Assembly.
The Jonah Jang led faction of the Nigerian Governors Forum has already rejected the autonomy which if agreed to by the majority of the state houses of assembly, would grant financial and administrative autonomy to the local governments.
The call for autonomy has been made in the past due to the manner in which state governors tamper with the allocation meant for local councils in their state.
The two chambers of the National Assembly had during the amendment to the Constitution, granted 774 Local Government Councils in Nigeria financial and administrative autonomy through amendment of section 7.
Details of the autonomy granted the local councils in the federation include strengthening their administration by providing for their funding, tenure, elections and to clearly delineate their powers and responsibilities to ensure effective service delivery and insulate them from undue and counter-productive interference from state governments.
The Jang NGF's faction said it disagrees with the position of the National Assembly. In a statement released by the Secretary of the Forum, Mr. Osaro Onaiwu, the faction said
"The Nigeria Governors' Forum under the leadership of Governor Jonah Jang of Plateau State has differed with the National Assembly over the move to amend the constitution and grant local governments full administrative and financial autonomy."
The governors, according to Onaiwu, also accused some unnamed members of the National Assembly of "using the conference committee to force through an amendment that was clearly rejected by the Senate during the constitution amendment debates and votes."
The statement described the push for local government autonomy by the National Assembly as hasty without first considering the problems of executive recklessness and ineffective administration at the local level.
Also, the National Publicity Secretary of Afenifere, Mr. Yinka Odumakin, in a telephone interview with one of our correspondents in Abuja on Thursday, said autonomy for local governments was not in tandem with the principles of federalism.
"Granting autonomy to local goverments is antithetical to federalism. Nigeria is the only 'federation' in the world with three tiers of government.
"Federalism is a system of government where there is a given territory administered by two levels of governments that are coordinate."
State Governors have often been accused of diverting local government funds for other uses as well as imposing their supporters as the chairmen of the LGAs.