N27.5m Loan: Falana Condemns Buhari For Monetizing Politics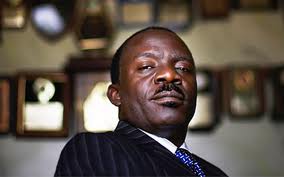 Human rights Lawyer and a  Senior Advocate of Nigeria, Mr. Femi Falana, has spoken out against  former Head of state, General Muhammadu Buhari for obtaining a loan of N27.5m to procure his party's expression of interest and nomination form for the 2015 presidential election. Falana said that Buhari's action amounted to a monetization of politics.
Falana said this  Abeokuta, while speaking on the topic " Current Security Challenges: Implication for 2015 Elections"  at the Nigeria Union of Journalists, Paramount FM Chapel Press Week on Thursday
"It is indefensible for Gen. Buhari to have obtained a loan facility of N27.5m just to obtain a form of intent to contest in the presidential election in 2015 under the All Progressives Congress.
"Is he going to obtain another loan during his campaign, because in Nigeria, it costs billions of naira to run a presidential campaign?"
He also advised Journalists to give a fair reportage of events as the 2015 elections draw close. He warned them to beware of politicians who play to the gallery and seek attention.
"Journalists must show more than a passing interest on how those aspirants want to manage the economy. The government must address mass illiteracy, corruption and poverty."
Falana noted that the nation was facing security challenges such as kidnapping, armed robbery, terrorism, human trafficking because of the unemployment rate.