"BBOG Movement's Hidden Agenda To Unseat Jonathan" Reuben Abati Calls Campaigners Partisan Activists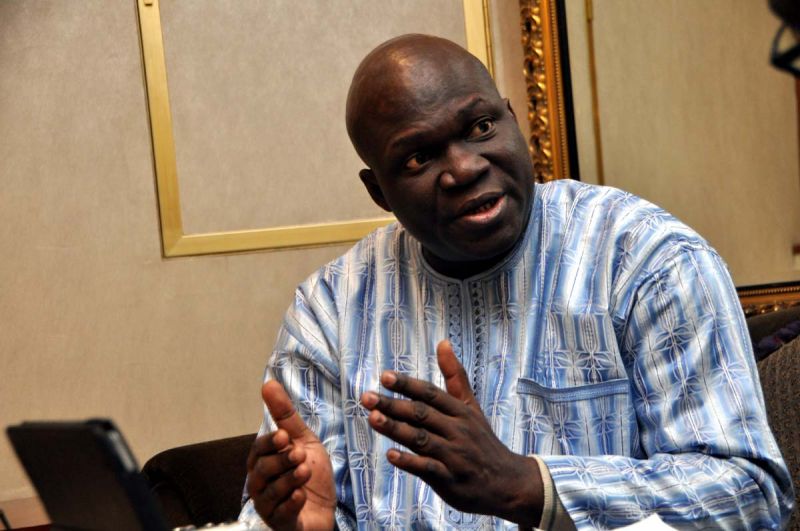 Presidential Spokesman, Mr Reuben Abati has come hard on campaigners of the 'Bring Back Our Girls' movement following statements by All Progressives Congress chieftain, Audu Ogbeh that the campaign is led by it's party members.
Ogbeh who is the Director General of the Muhammadu Buhari campaign organization Wedsday during the official declaration of Buhari at the Eagle Square Abuja thanked members of the APC for leading the campaign a statement that didn't go down well with one of its leaders, Oby Ezekwesili.
If you arrest the members of the #BringBackOurGirls movement, be ready to arrest us all – Audu Ogbeh says.
In a series of tweets Friday, Abati wrote, "Our longstanding view of BBOG movement's hidden agenda to unseat the Jonathan administration received full Justification yesterday".
@abati1990 "Roles played by Dino Melaye & presence of BBOG's Initiator Hadiza Bala Usman at Buhari's Declaration is proof of their true aim of politicizing the agony of the Chibok girls & their families. This is now fully apparent, the true agenda & prime movers of BBOG movement"
Abati however called on Patriotic Nigerians to open their eyes and reject the movement's political partisanship and unjustifiable Jonathan bashing.
He added that Special recognition for Hadiza Bala Usman: for work well done and stated that APC chieftains- BBOG activists. Partisan interest masquerading as altruism. Now, the mask is off!
He condemned the Politicizing of collective agony to score cheap political points. How sad." President Jonathan remains fully committed to doing all possible to BBOG. He will not be deterred by political hustlers and Agents provocateurs, the posts concluded.