Adamawa: For Blowing N18Bn In 85 Days, Murtala Nyako Wants EFCC To Probe Fintiri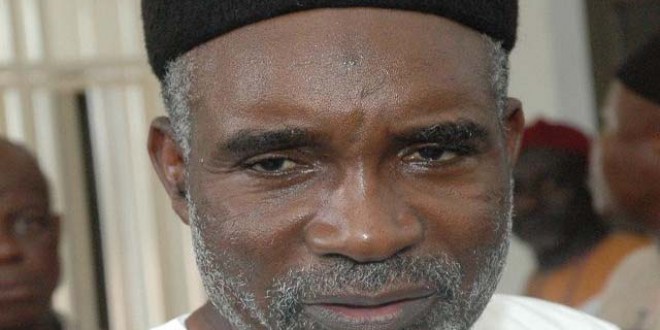 For the 85 days that Ahmadu Fintiri spent as the Executive Governor of Adamawa State, the Economic and Financial Crimes Commission, EFCC has accused him of sharing N18bn with his colleagues.
That accusation is obviously getting backed by the impeached governor who has also been accused of embezzlement in the state, Murtala Nykao as he is now leading the campaign for Fintiri's prosecution .
Former Adamawa State governor, Nyako, has called on the EFCC and the Independent Corrupt Practices and other related offences Commission(ICPC) to probe the administration of Ahmadu Umaru Fintiri over N18 billion allegation levelled against it.
A statement by Nyako's spokesperson, Ahmad Sajoh, said the Nyako Group will not relent until the matter is fully investigated and culprits brought to justice.
"We wish to call on the anti-corruption agencies (ICPC and EFCC) to investigate the matter thoroughly, because as they say, there is no smoke without fire," he said.
He added that the impeachment of Nyako and removal of Ngilari by the Assembly were predicated on false allegations of corruption in order to "pave way for the legislators to have access to state funds for self enrichment."
He added: "Fintiri should come clean and embrace the truth so that it can set him free. On our part, we shall make sure that the matter is not swept under the carpet (since we hold the broom) or hidden in the folded umbrella of the PDP."
Press Secretary to the Speaker, Solomon Kumangar, could not be reached for comments as his phone was switched off.