Tunde Leye: The President And His Networth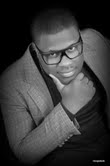 In 2007, Umaru Musa Yar'adua, UMYA as the press labelled him, was elected the president of Nigeria. He made adherence to the rule of law one of the oft repeated mantras of his government, as each successive government in Nigeria is wont to do. One of the key stipulations of the law that UMYA made a very public show of following was the asset declaration exercise required of all those who aspired to public office in Nigeria. His assets came to N856,452,892 (roughly 5.1Million US Dollars).
His then unassuming deputy, Goodluck Jonathan, was also required to follow his oga at the top's actions and declare his assets. A former university lecturer, Jonathan had been in government first as the Deputy Governor of Bayelsa State at the beginning of this Fourth Republic in 1999, and then Governor, and then Vice President. But asset declaration became a tacky issue for Jonathan. It took immense pressure from the public and from the then president UMYA to compel Jonathan to declare his assets. And as a good deputy, he followed the cardinal rule not to outshine the master. His total assets in 2007 came to N295,304,420 (roughly 1.7Million US Dollars) which was considerably lower than his principal's. But he was by no means a poor man.
Then as fate would have it, UMYA passed on, Goodluck Jonathan transformed into Goodluck Ebele Jonathan (GEJ), and we entered the era of the transformation agenda when GEJ became president of the Federal Republic of Nigeria. And in that period between 2010 and now, according to a recently released list of the networth of African Presidents by US Website RichestLifestyle.Com, GEJ's networth has grown from 1.7Million US Dollars in 2007 to 100Million US Dollars as of September 2014. This placed him 6th on their list of richest African Presidents. It is noteworthy that some of the countries acclaimed to be well governed in Africa (including Botswana and Rwanda) do not have their presidents on this list. I have always opined that once the political leaders of a country are stupendously rich, chances are that the country is not doing well economically.
The methodology the website followed to arrive at these figure is yet unclear. However, it should give is concern if the figures are proven credible. If the president is not expected to make money from any business whilst in office, and we know his worth before he came into office, we should be able to predict fairly accurately how his worth should grow over the years he is in office, since how much he earns legitimately is public knowledge. Where such a remarkable jump in his networth that cannot be explained by his income happens, it should automatically be a red flag.
But this is Nigeria. We are a country used to having public figures, from entertainers to politicians and bank CEOs live clearly above their known income. And we attribute it to God's blessing, the mysteries of which no mortal must be able to comprehend. And if anyone questions this clearly untenable situation, that person must be a hater, be a paid agent of the opposition or just wants to use "bad belle" to enact the PHD (pull him down) syndrome that Nigerians are said to be notorious for.
But we need to ask these questions. Every experienced law enforcement agent, investigator or employer of labour knows that one of the first red flags you notice that warrants deeper digging is where a person suddenly begins to live above their means. Some of the greatest cases in espionage have been solved by simply following this rule.
The company in which President Jonathan finds himself on that list clearly calls for concern. All are well known kleptocrats (minus Uhuru of Kenya whose wealth comes from inheritance from his father Jomo Kenyetta. Jomo's wealth is open to question though) who have made a career of looting their countries' treasuries for decades, using the proceeds to perpetuate themselves in power. The irony of that list is this – most of the countries have vast natural resources, but are immensely poor. Dos Santos networth is for example one-sixth of the GDP of the country he governs, Angola. Absurd.
We expect the president and his handlers to talk to Nigerians and clarify things. We recall the "I don't give a damn" response of the president on national TV to calls to publicly declare his assets. In the eventual attempt to do damage control, his aides told us he had complied with the law by declaring to the Code of Conduct Bureau. That is a deliberate attempt to go around what the Nigerian people called for, the operative word being "PUBLIC" and not just a declaration. Now would be a good time for the president to PUBLICLY let us know how much he is worth, as we go into another election season. Except the Americans he says will know are indeed right in this case. And then, he will have some explaining to do.
_______________
Article written by Tunde Leye
Disclaimer
It is the policy of NewsWireNGR not to endorse or oppose any opinion expressed by a User or Content provided by a User, Contributor, or other independent party.
Opinion pieces and contributions are the opinions of the writers only and do not represent the opinions of NewsWireNGR.