Odinkalu Queries Number Of Security Agents Attached To Oritsejafor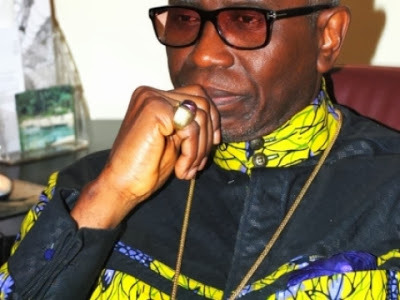 by Oluwatosin Fatoyinbo
The  number of security agents attached to the President of the Christian Association of Nigeria, Pastor Ayo Oritsejafor has been described as been excessive.
This observation was made by the Chairman, Governing Council of the National Human Rights Commission, Prof. Chidi Odinkalu.
Odinkalu wondered why the CAN president would move about with a large number of security operatives, whom he alleged oppressed motorists. He said this at 'The Platform Nigeria,' a program convened by Pastor Poju Oyemade of the Covenant Christian Centre in Lagos on Wednesday.
The topic of the lecture which was televised live on Channels Television, on Wednesday, was "Saying no to the right to impunity."
"I was driving on the road one day when I saw a large number of policemen and civil defence (Nigeria Security and Civil Defence Corps) in a convoy. I thought it was a governor or President that was passing by because the security operatives pushed my vehicle aside.
"I was surprised to discover that it was the president of CAN and I even tweeted about it the other day."