Lagos Governorship Election: Former PDP Acting National Vice Chairman Declares Interest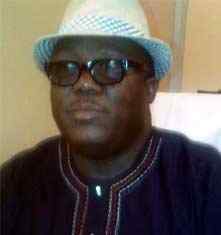 by Oluwatosin Fatoyinbo
Mr Adedeji Doherty, a former Acting National Vice-Chairman of the PDP on Friday formally made known his intentions to replace Governor Babatunde Fashola as Governor of Lagos state in 2015. However, Mr Doherty is not new to the system, having contested the PDP governorship primary elections on two other occassions.
The Vanguard reports Doherty, arrived at the PDP state Secretariat in Ikeja with hundreds of his supporters, said that he remained the best aspirant for the ticket. he said "As a founding member of the PDP, I have been a governorship aspirant of the party in 2003 and 2007. I believe I have what it takes to clinch the seat for the PDP.
"I have developed a 10-Point Agenda for making life easier for the masses of Lagos State," he said.
He also promised that if elected as Governor, he will abolish taxation in the state.
He was received by the state chairman of the Lagos PDP, Chief Tunji Shelle who assured him that all the aspirants will be afforded a level playing ground.