University Of Lagos Announce Reversal Of Student Fees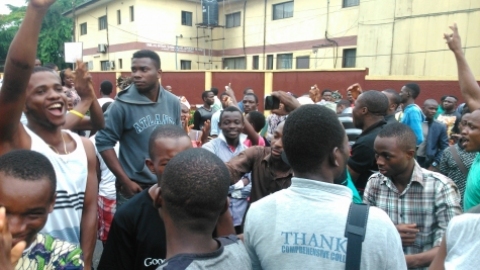 The management of the University of Lagos (UNILAG) has immediately pronounced a reversal of the hiked fees for course registration, and other charges.
Addressing the students, the Deputy Vice Chancellor, Academic & Research, Prof. Babajide Alo, directed that the imposition of various charges on students to register separately for General Studies (GST) courses, be immediately reversed.
According to Prof. Alo the increased charges from N10, 000 for late registration of courses, to N25, 000, are also immediately reversed.
Students of the University of Lagos (UNILAG) earlier today blocked entrances to institution preventing vehicular movements in or outside of the campus in protest against tuition fee hike.
The protesting students said management of the school began demanding for N10,000, which again increased to N15,000 and N20,000 progressively in the last few days..