'Many Christians Are Kidnapped Daily In Borno' Oritsejafor Says Shettima Should Be Held Responsible For Chibok Abduction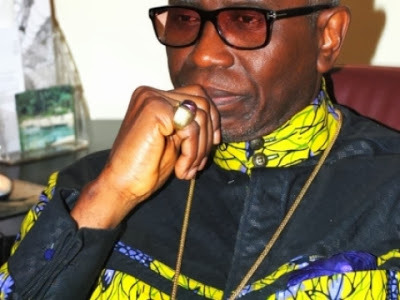 Estimated Reading Time: <1
Pastor Ayo Oritsejafor, the President, Pentecostal Fellowship of Nigeria, has said the Borno State Governor Kashim Shettima should be held responsible for the abduction of the over 200 schoolgirls in Chibok .
Oritsejafor said for the governor refused to heed the earlier advice given by the West African Examination Council, in a telephone interview with PUNCH Newspaper correspondent during the week.
The CAN President flayed the governor for not relocating the girls before the Boko Haram insurgents seized them in their hostel on April 14, 2014, even as he maintained that many people had been killed by the Boko Haram terrorists because the governor abdicated his primary responsibility of protection of lives and property.
The pastor went on to appeal to the governor to stop blaming the Federal Government for his failure to protect the lives of the citizens.
"The principal of the Government Girls School in Chibok, where the girls were kidnapped, is a Muslim, the vice-principal is a Muslim, so, they should explain where these abducted girls are being kept.
"Despite the earlier advice given by the West African Examination Council that the girls should be relocated to a safer place because Chibok was not safe, the governor and the principal ignored the advice. So, they should be held responsible.
"Many Christians are being kidnapped daily in Borno State. Just recently, a pastor's wife and her three children were kidnapped and nobody is asking question.
"It is also pertinent that the governors of the three states under emergency rule should be removed to pave the way for the military to ensure security of lives because it appears that the interests of the governors differ from those of the military."
He said, "The military are doing their job; they are trying their best to secure the release of these girls, so they deserve our commendation."