Judges Are Bribed To Fix Judgements – Justice Ayo Salami (rtd)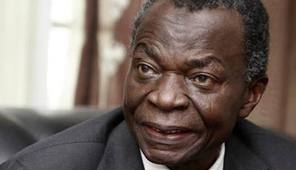 Estimated Reading Time: <1
At the 2014 biennial law week of the Nigerian Bar Association, Ilorin branch, a retired President of the Court of Appeal, Justice Ayo Salami, on Tuesday accused Judges of fixing judgements.
Salami at the summit titled, 'A centenary of legal practice in Nigeria: 1914-2014: Legacies and lessons for the next century.' He alleged that consultants take money from litigants to give to judges or intimidate judges to pervert justice.
He said, "It is my respectful view that appeal should be made to these retired senior justices to leave the despicable role of bribing or intimidating judges. They should engage themselves in other respectable vocations.
"The judges, who lend themselves to these dishonourable practice of receiving money or lending themselves to perverting the course of justice under the guise of not receiving reward monetary or otherwise, should note that there are other means of checking the excesses.
"The problem of corruption in the Nigerian judiciary is real and has eaten deep into the system. It must, however, be noted that it is not all judicial officers that are corrupt and dishonorable. There are some who are clearly identifiable as corrupt but they are protected by the system."
Salami went on to accuse the leadership of the Nigerian Bar Association of having "meekly submitted to political leadership in return for patronage."
He said consequently the NBA did not deserve any better treatment from the alleged shabby treatment meted out to it as a result of one seat that was allotted for the association at the National Conference, which NBA protested and pulled out of the confab.