Lagos-Ibadan Expressway Crash Claims Ten Lives, Four Others Injured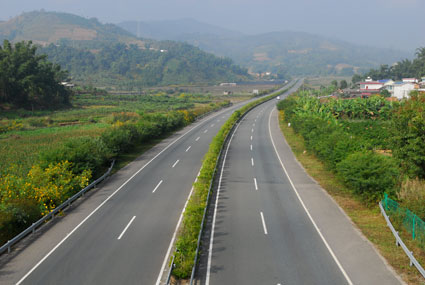 Ten lives have been lost in an auto accident along the Lagos-Ibadan Expressway. This confirmation was made by the Federal Road Safety Commission (FRSC) in Ibadan on Monday through the commission's Commander of Olympic Unit, Mr Tanya Adeoye.
Adeoye confirmed to newsmen that those who died in the accident were burnt beyond recognition. He also confirmed that they were four survivors. The crash had involved two trucks and one 18-seater Toyota Hiace commercial bus with registration number BDG 767 XB travelling to Lagos from Ibadan. 
A truck had ran into the bus which was at a halt to allow the passage of another truck with registration number SW 175 EPE from a quarry.
He said that the bus, which was travelling from Ibadan to Lagos was rammed into by a truck while it stopped to allow another truck with registration number SW 175 EPE to pull out of a quarry.
Adeoye believes the accident is an element of over-speeding and bad driving. He revealed that the bus went into flames as soon as the accident occurred. The bodies of the dead victims have been deposited in the mortuary while those who sustained injuries have been taken to the University College Hospital, Ibadan
The FRSC is making efforts to reach the victims' families through the drivers' manifest which surprisingly was not burnt.