Tension Mounts Over Kaduna Killings, Governor Yero Aborts US Trip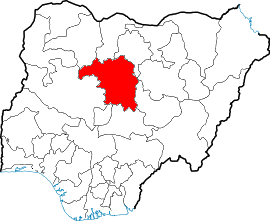 Estimated Reading Time: <1
Following the killings of over 100 persons in an overnight attack in three southern Kaduna villages by suspected Fulani Herdsmen, tension run high in the metropolis on Sunday.
There has been rumors of reprisal attacks in the villages where people were burnt to death by the attackers, escalating tension in the state.
There was tension in the Sabon Tasha area of the metropolis as people began to run for safety without waiting to find out what had gone wrong.
Petty traders were seen running away from the area as others who reside in the area and had their shops opened hurriedly closed them.
The attacked villages in Kaura Local Government Area of Kaduna State were razed.
The uncertainty in the state has forced the State Governor, Mukthar Ramalan Yero to cancel his visit to the United States of America.
The Director General to the governor on Media and Publicity, Ahmed Maiyaki said that Governor Yero was already in the United Kingdom enroute the United States of America to attend a symposium on peace and security in Northern Nigeria, organized by the United States Institute of Peace (USIP).
According to him, Governor Yero had to return to Nigeria on receiving the sad news that some hoodlums have attacked villages in Kaduna and killed many innocent citizens.
He further disclosed that the Kaduna State Emergency Management Agency (SEMA) has carried out an assessment of the communities affected and victims with a view to commence the process of providing relief to victims of the attacks, who are presently displaced from their homes.