Another Attempt At The First Family, JTF Foils Kidnap On Jonathan's Cousin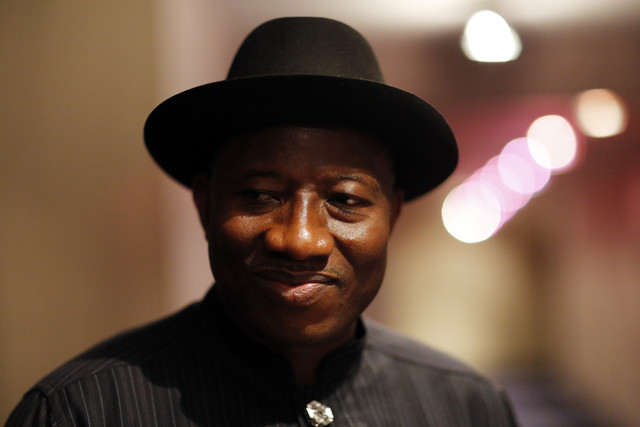 Estimated Reading Time: <1
It seems, close and extended family members of President Goodluck Jonathan in Ogbia Local Government Area, Bayelsa State, have become endangered species to kidnappers.
The Nation Newspaper reports that but for timely intervention of Joint Task Force (JTF), Operation Pulo Shield, another cousin of President Jonathan, Madam Patience Agbani would have been abducted.
Agbani is said to be related to the mother of President Jonathan.
She was reportedly trailed by her assailants at Akimpli, Ogbia local government area at about 11pm on Wednesday.
She was said to be returning from her business when the hoodlums numbering six accosted her.
Sighting them from a distance, the woman was said to have taken to her heels while the bandits pursued her.
The Media Coordinator, JTF, Col. Onyema Nwachukwu, who confirmed the incident, said Agbani ran into an uncompleted building and called an operative of JTF in the area.
He said: "We foiled the kidnap attempt on the woman at Akimpli at about 11pm. She was returning from her business at about 11:30 pm. But she was being trailed by a group of men numbering about six.
"They gave her a hot chase but good enough she had the number of one of our men deployed at SETRACO in Ogbia. Our patrol team responded swiftly and they were able to prevent the kidnap," he said.
He said JTF was able to rescue the woman because the woman called the outfit and provided it with useful information about her location.
"We were able to foil the attempt from the would-be victim because of the quality of information we got. People should assist JTF with useful information," he said.
Agbani, it was learnt, was taken to the Headquarters of the JTF in Yenagoa for debriefing.