How The Bukola Saraki Connections Got Bolaji Abdullahi Fired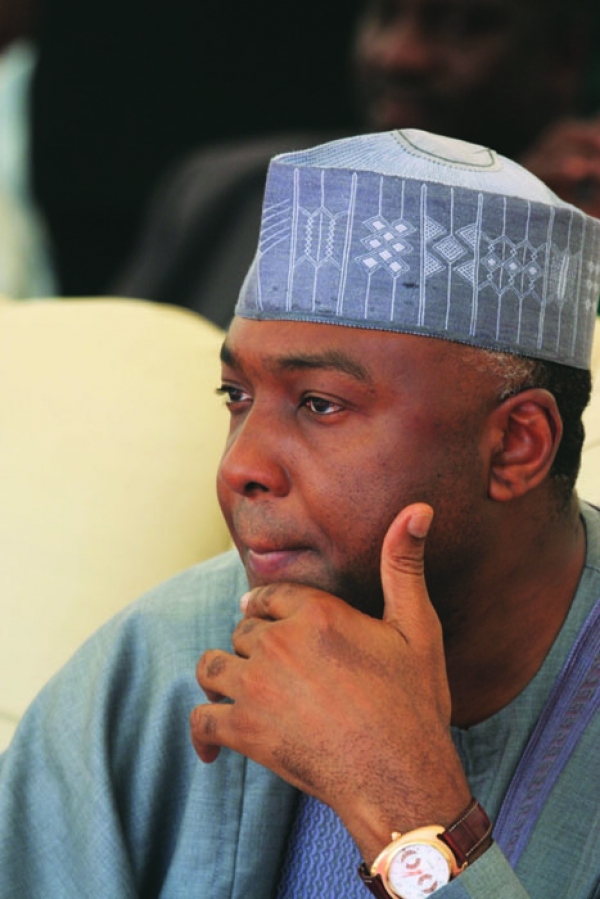 Estimated Reading Time: <1
The real reasons one of Nigeria's outstanding ministers in the President Jonathan's cabinet was kicked out yesterday concerns his political allegiance to the Saraki dynasty.
It is a public knowledge to those following the Kwara politics, that the former governor of the State, Senator Bukola Saraki, a chieftain of the All Progressives Congress is the political godfather of mallam Bolaji Abdullahi.
Abdullahi, apart from serving as the former commissioner under the regime of former Governor Bukola Saraki was subsequently anointed minister by Saraki . This time, his refused to stay loyal to the People's Democratic Party cost him his job.
Following Saraki's defection for the All Progressives Congress (though yet to be ratified by the senate), the Minister of Sports, continued to align with the opposition against the interests of the President.
He has openly disassociated himself with the political interests of the President in Kwara State.
At the stakeholders' meeting summoned by the state PDP caretaker committee, the former sports minister was abse, drawing insinuations of double loyalty from some political stakeholders in Kwara State.
It was gathered that the final straw that might have broken the camel's back was the rally at the reception in Ilorin, where he failed to address the audience to reaffirm his loyalty to the PDP government. He was at the Emir of Ilorin's palace when President Jonathan paid homage to the Emir.
The organisers of the rally did not recognise him and it was suggested that the failure to recognise him was due to assertions by his associates that he, Abdullahi, is not a politician but a technocrat.
With the sack of the minister, he can freely join the APC and show his unflinching support for his political godfather. President would allow a cabinet member work with the opposition, no matter how bright the person is..