US Report Reveals Nigeria Is Losing Corruption Battle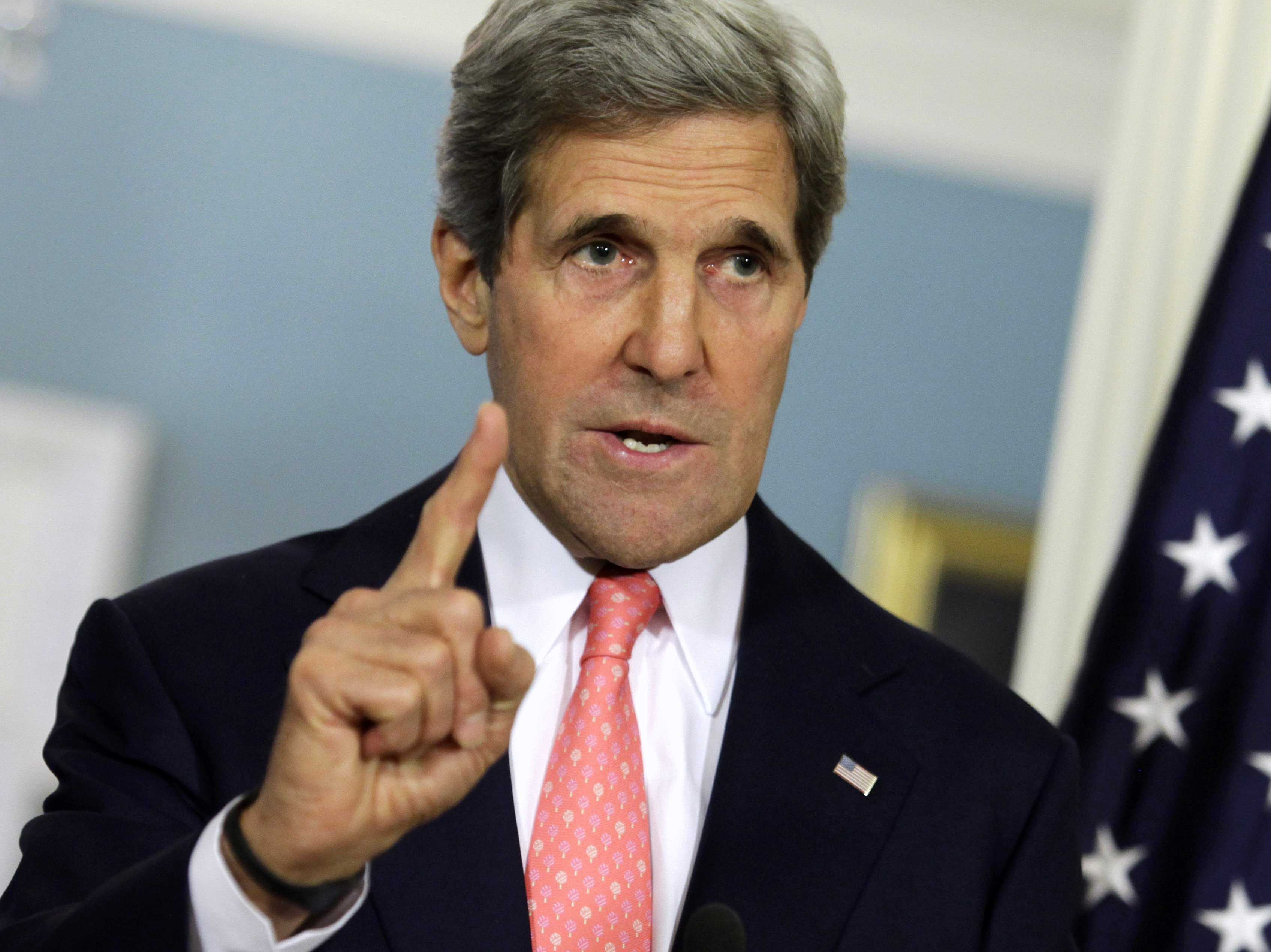 Corruption, poor governance records coupled with discrimination against women, less privileged and LGBT (lesbian, gay, bisexual and transgender) has led to Nigeria being a labeled a corrupt country by the United Secretary of States, John Kerry.
On Thursday, John Kerry made the allegations at the presentation of his well publicized "Country Reports on Human Rights Practices". The presentation was made at the Press Briefing Room of the State Department in Washington.
"Even as we come together today to issue a report on other nations, we hold ourselves to a high standard and we expect accountability here at home too. And we know that we're not perfect. We don't speak with any arrogance whatsoever, but with a concern for the human condition," Kerry said.
Speaking about the discrimination of LGBT people, Kerry said:
"From Nigeria to Russia to Iran, indeed in some 80 countries the world over, LGBT communities face discriminatory laws and practices that attack their basic human dignity and undermine their safety.

"We are seeing new laws like the Anti-Homosexuality Bill enacted by Uganda and signed into law by President Yoweri Museveni earlier this week, which not only makes criminals of people for who they are, but punishes those who defend the human rights that are our universal birthright". 
The document also painted Nigeria's anti-corruption agencies; EFCC, ICPC and the Police poorly.
"The anticorruption efforts of the Independent Corrupt Practices Commission (ICPC) and EFCC remained largely ineffectual. The ICPC holds broad authorities to prosecute all forms of corruption, whereas the EFCC is tasked with handling only financial crimes. Despite this wider mandate, the ICPC had achieved only 68 convictions since its inauguration in 2000."
The report also disapproved of the pardon President Goodluck Jonathan's had granted former Bayelsa State governor Diepreye Alamieyeseigha. The document also talked about corruption in Nigeria's police force
"In January, the police released a new code of conduct, which includes provisions on officer integrity. The police did not report any enforcement actions related to the code of conduct."
The report condemned President Goodluck Jonathan, the vice president, governors, deputy governors, ministers and legislators for not disclosing his assets to the Code of Conduct Bureau before assuming and after leaving office.
"The president had not published information on his assets as of year's end," insisting the law required declaration of assets but not publication of the report.
The pending cases of former Bayelsa State governor Timipre Sylva for allegedly laundering over N5 billion; John Yakubu Yusuf who is alleged embezzlement of N2 billion from the Police Pension Fund; Farouk Lawan's alleged solicited bribe from Zenon boss Femi Otedola were also highlighted about the report.
The report said EFCC Boss, Ibrahim Lamorde seems to be guided by "the fact he is being tele-guided by those that put him in office, on who to arrest and prosecute while his efforts at trying 12 prominent public officials met a brick wall with several frustrating setbacks during the year."
"Despite the arrest of several high-ranking officials by the EFCC, including Dimeji Bankole and Hassan Lawal, who have been left off the hook, allegations continued that agency investigations targeted individuals who had fallen out of favour with the government, while those who were in favour continued their activities with impunity," the report continued
While concluding, Kerry clarified the reason for the country report exercise:
"This is about accountability. It's about ending impunity. And it's about a fight that has gone on for centuries, as long as human beings have been able to think and write and speak and act on their own.

"And so, the United States of America will continue to speak out, without a hint of arrogance or apology, on behalf of people who stand up for their universal rights. And we will stand up in many cases for those who are deprived of the opportunity to be able to stand up for themselves."