N35.8bn To Be Spent On Ex-Militants This Year – Presidential Aide, Kuku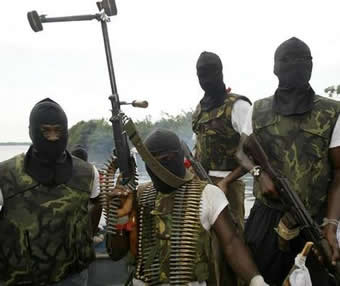 Estimated Reading Time: <1
Special Adviser to President Goodluck Jonathan on Amnesty Programme, Mr. Kingsley Kuku has disclosed a total of N35.830 billion has been earmarked for the "reintegration" of Niger-Delta ex-militants enrolled in the Presidential Amnesty Programme for 2014. He made this disclosure to the House of Representatives Committee on Niger Delta, chaired by Warman Ogoriba (PDP, Bayelsa).
A vote of N22 billion has also been proposed for the completion of the protracted East West road.
Kuku explained the allocation as he said the sum of N38.909 billion was appropriated for demobilised ex-agitators in 2013. The sum of N546 million was also doled out for the reinsertion/transition safety allowance for 3, 642 transformed ex-agitators and their leaders enlisted in the third phase of the Amnesty programme. This was carried out in compliance with the United Nations Disarmament, Demobilisation and Reintegration (DDR) Charter Code.
Kuku requested for an additional N23.625 billion for the payment of N65000 monthly stipends to 30,000 ex-militants. He went on to announce that N3.825 billion will also be needed to cover the cost of operations in the Presidential Amnesty Office.
The Presidential aide also disclosed some achievements the programme has recorded as:
The transformation of 2,200 ex-militants, who are billed to be placed in either formal education or vocational training. According him to half of the militants have chosen vocational training; 700 would be trained locally while 400 will be trained offshore. 200 will be placed on foundation/pathway programmes within Nigeria which will prepare them for placements in universities abroad.
Kuku revealed that of the 30,000 statutorily enlisted in the Presidential Amnesty Programme, 18,000 delegates have graduated or are currently in either vocational or educational training facilities within the country and abroad.
"With this figure, we are left with a total number of 11,200 delegates awaiting placements in reintegration facilities", he said.
In 2013 alone, a total of 2,400 delegates were deployed to vocational training centres within the country and abroad, Kuku revealed
Speaking further on the activities of the Amnesty Office, Kuku disclosed that in 2013, 834 delegates were placed in about 100 universities across the world while a total of 459 delegates were placed in private universities in Nigeria for the 2012/2013 session.