Guardiola Is In The Perfect Place – Thomas Muller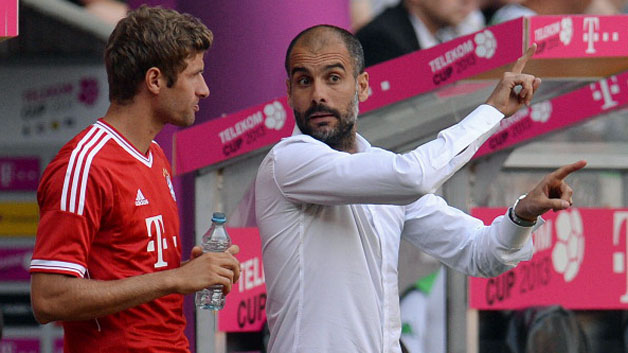 Estimated Reading Time: <1
Bayern Munich footballer, Thomas Muller has revealed his team manager coach , Pep Guardiola is a perfectionist.
Guardiola has been at Allianz Arena since the summer. Bayern under Guardiola has maintained an unbeaten Bundesliga campaign this season
"I think that Guardiola only wants victory and perfection" 

"That's why he's in his perfect place here, at Bayern", the German revealed to Telefoot.

"It's price you have to pay at a big club. When you look at other big clubs, you see that there are great players who need to be on the bench. It's like that, you've got to accept it."
Thomas Muller has not enjoyed so much game time this season gut he seems to understands the situation.