"I Chose APC, Because The Party Cares Deeply About Nigeria" Atiku Abubakar
Estimated Reading Time: <1
Nigeria's former Vice President, Atiku Abubakar explains reasons he left the ruling People's Democratic Party, PDP for Action Congress, AC then resigned back to the PDP and now has defected again for the All Progressives Congress, APC.. Enjoy excerpts of the interview he shared on his website..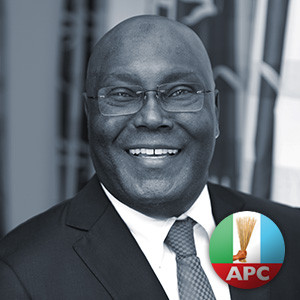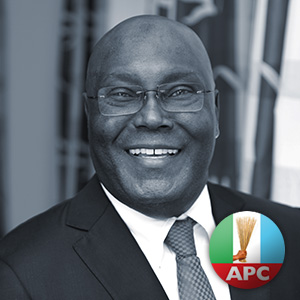 Q:
Why did you choose APC?
A:
I chose APC, because APC cares deeply about Nigeria, just as I do. I chose APC because the party's programmes have a lot in common with my own blueprint for change.
In areas such as education, power sector reforms, infrastructure, anti-corruption, employment generation, stimulation of economic growth, better health standards and agriculture.
APC has a lot in common with my own policy objectives for the radical transformation of Nigeria, including the devolution of powers and restructuring of Nigeria to reduce the level of tension, suspicions and fear of domination by one section or group by another.
Q:
Now that you have joined APC, what is the future of PDM, which is associated with you?
A:
Although PDM is packed with my friends and associates, I have no right to dictate to them how they should run the party. They are right-thinking adults who can take their own decisions. PDM is an independent political entity.
Even after the formation of PDP, PDM was still present behind the scenes. Now they have registered the party. I have no problem with the number of parties. Let Nigerians decide their own future.
Q:
You were a founding member of PDP, but left in 2006 to co-found AC (Action Congress). Why did you leave PDP?
A:
The circumstances that led to my departure from the PDP to join AC are well known to Nigerians. I was pushed out of the PDP; I didn't leave. I was a victim of deliberate ejection.
If a landlord begins to remove your roof, disconnect your water supply and every other thing necessary for normal habitation, you don't need anybody to tell you that you are not needed.
The policy of de-registration in 2005 /2006 was directed at my supporters and me and I was eventually suspended from the party for a period longer than what the party constitution provided – three months.
With such a hostile environment created against me, I had to leave PDP. And then I teamed up with like minds and we founded AC.
Q:
Sometime after the presidential elections in 2007 you left AC and returned to PDP. Why did you return?
Upon assumption of office, the late President Umaru Musa Yar'Adua started a policy of reconciliation and I took advantage of it and returned. I was part of the formation of PDP and therefore sentimentally attached to the party. I returned to help rebuild a house in which I was a family member. The late President promised to address the issues that led to the disillusionment of stakeholders like me.
Q:
Is there a possibility that you will again return to PDP?
Let me make this clear: I will not be returning to PDP. The party has drifted from the ideals of the founding fathers, of whom I am one. I have concluded that PDP cannot be redeemed. It has abandoned Nigerians, the very people who gave it life and many electoral victories. It has since lost touch with Nigerians and efforts made by many well-meaning members and stakeholders to bring it back to the vision of its founders have been rebuffed.
Q:
What do you intend to achieve in APC?
A:
The future is here. What Nigeria does in the next election will determine whether that future will be filled with hope and opportunity, or with more of the fear and despair currently assailing us.
The next election will decide if Nigeria will change the way it does business, so that every person who wants to work can have a job and the dignity that comes with it.
The next election will decide whether true security can be provided so that people who go to the market can return safely to their homes and be safe within them.
APC is ready for the next election and so am I. Nobody, however rich or powerful, can bring about the sort of change Nigeria requires, without being in government. To be in government you need a platform.
PDP has made it impossible for me to exercise my membership. I have therefore chosen the APC because the party's manifesto has a lot in common with my own policy document on the reformation of Nigeria.
Nigeria suffers from poor governance, which is why its oil wealth has not significantly improved the living standards of the ordinary Nigerians.
I have found genuine passion and commitment among APC's leaders, regarding making Nigeria a remarkably better country to live in. APC does not pay lip service to democracy.