Nigeria Begin Implementation Of UNEP Report On Ogoniland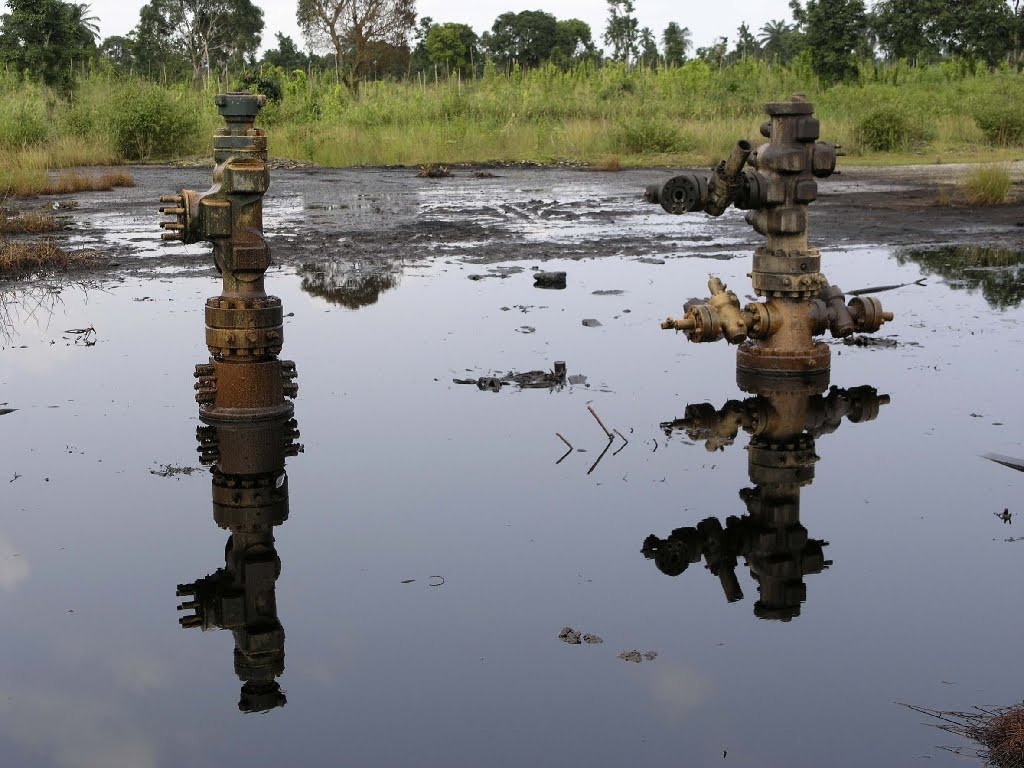 Estimated Reading Time: <1
The Federal Government has started implementing the UN Environment Programme (UNEP) report on Ogoniland by addressing some emergency measures to provide alternative facilities for the affected communities.
Mr Peter Idabor, the Director-General of National Oil Spill Detection and Response Agency (NOSDRA), disclosed this in an interview with the News Agency Nigeria (NAN) in Abuja on Wednesday.
Idabor said that government had initiated a Hydrocarbon Pollution Remediation Project (HPRP) to provide alternative facilities for the Ogoni communities.
He said: "What we are dealing with now are emergency measures that UNEP has requested to start with – providing alternative sources of drinking water, putting signs to ward off people from having their bath in dangerous areas.
"Trying to set up a hospital registry to determine if there is any correlation between the number of deaths and oil activities in Ogoniland.
"I think those things are being done but the Federal Government set up a body called HPRP of which the Federal Ministry of Environment is part of the Governing Body, including NOSDRA.
"Our job is to regulate and to effectively make sure that Ogoni is cleaned up,'' he said.
Idabor said that NOSDRA, as a member of the committee (HPRP), was charged with the mandate to regulate the process of remediation and restoration of the land.
The director-general said that the HPRP had started the first step in implementing the report by carrying out emergency measures to make the communities safe for people to live in.
NAN recalls that the UNEP report on Ogoniland was released on Aug. 4, 2011 confirming claims by local communities and civil society groups that there exists an ecological disaster in the area.
The report also showed hydrocarbon pollution in surface water throughout the creeks of Ogoniland and up to eight centimetres in groundwater that feed drinking wells.
According to him, one of the recommendations in the UNEP report is for a committee to be constituted by the Federal Government to oversee and handle the process of remediation and restoration.
Idabor, however, called on the people involved in illegal bunkering of petroleum to desist from the act to avoid polluting the environment, saying that most oil companies that caused pollution now hide under the cover of illegal bunkering.
He said: "Most of the oil companies now have a good place to hide under. Anything that happens, they say the oil that is being spilled into the environment more is coming from sabotage to oil theft; they use that as a cover.
"If our people will learn that this issue of doing bunkering and refining crude and oil theft, if they can stop it, it becomes clear who is really polluting the environment.
"It is becoming very difficult for oil companies to deny that they will pay compensation because anything that happens now, they come under that canopy (bunkering) and say they cannot be held responsible.
"That oil spillage in Nigeria is caused by human factor not necessarily by equipment failure, whereas some of them have their pipelines that are already aged,'' he said.
NAN reports that NOSDRA was established by Act No. 15 of 2006, to address environmental degradation and devastation of the coastal ecosystem, especially in the oil-producing areas of the Niger-Delta region.