Dakuku Peterside Denies Blocking The Clearance Of Maj Gen Kenneth Minimah As Chief Of Army Staff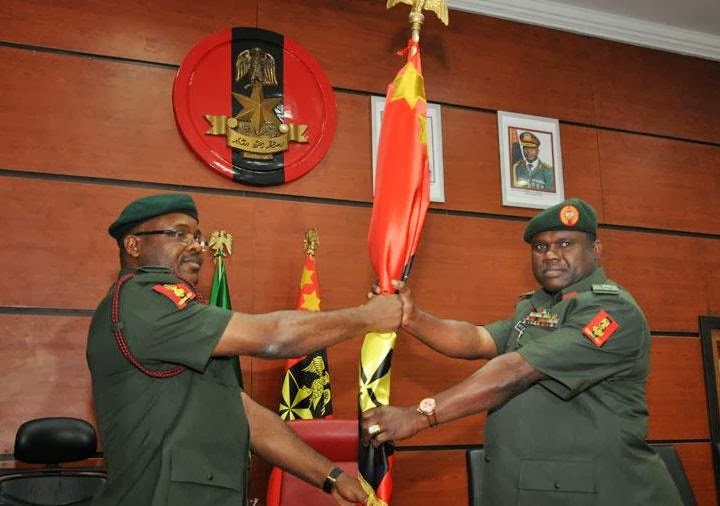 Estimated Reading Time: <1
Hon. Dakuku Peterside has refuted the deliberate falsehood and malicious mischief being circulated by the Rivers State Chapter of PDP to the effect that he blocked the clearance of Maj Gen Kenneth Minimah as Chief of Army Staff in the National Assembly adding that, nothing can be further from the truth.
Following the directive by the All Progressives Congress, APC, urging all it's members to block the clearance of the service chiefs at the National assembly.. Rumour has been making the rounds that National assembly member, Peterside blocked the Chieft of Army staff clearance
But in a statement made available to Newswirengr Monday, Hon. Peterside said, "This is patently cheap lies by the PDP to curry favour from their paymasters in Abuja that have consistently promoted division amongst people and elevated impunity to new heights".
He explained that, "Common sense will tell any broad-minded person that I am one person out of 360 members of the House of Representatives that cannot, on my own, block the clearance of anybody in the National Assembly more so my constituent, friend and relative. My duty in the National Assembly is primarily lawmaking and representational. That duty of representation I owe primarily to my constituents including Gen. Mininmah whom I have related with over the years and have come to have great respect for as a gentleman, honest and hardworking patriot. To make it more laughable and expose the ignorance of the PDP desperadoes, Gen Minimah and his colleagues have been cleared by the senate and house committee on Defence; therefore, I cannot understand where this story of blocking Gen Minimah's clearance is coming from".
"This further exposes the PDP Rivers State as a bunch of confused people who are desperate to drag decent people to join them in the mud they have pulled themselves in. I have had a solid relationship with Gen Kenneth Minimah for fifteen years running and our relationship can only wax stronger. PDP owes me an apology. I urge all members of society to ignore them as they do not deserve any attention" the lawmaker concluded.