PDP Insists Seats Of Defected Lawmakers Must Be Declared Vacant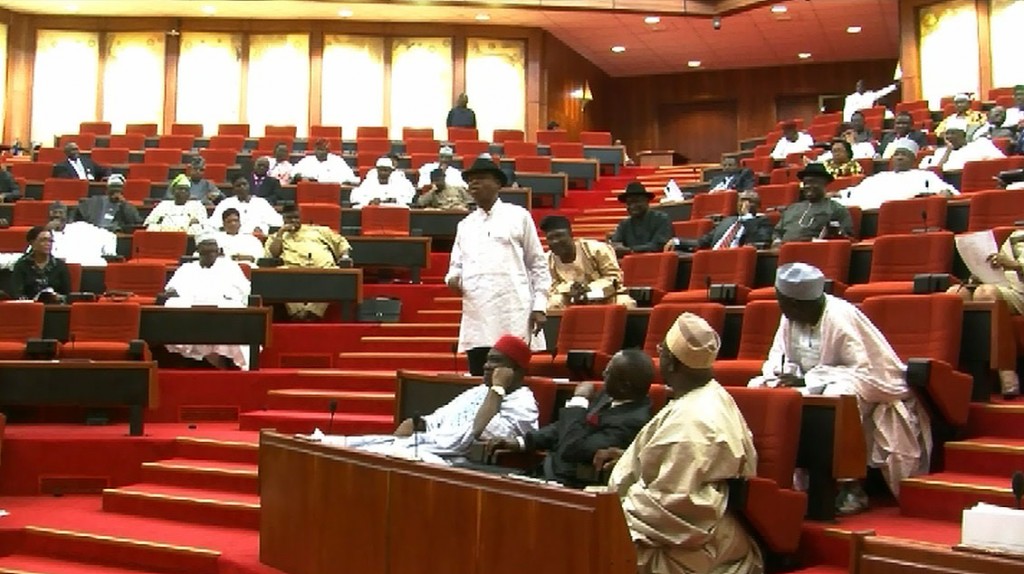 Estimated Reading Time: <1
The Peoples Democratic Party (PDP) wants the seats of National Assembly members who decamped to the  All Progressives Congress (APC) to be declared vacant. PDP related this to an Abuja High court as they filed an objection to a suit filed by 51 members including HoR members who left PDP for the APC. The suit was filed to stop their seats being declared vacant.
The deefendants of the suit which was brought before Justice Ahmed Mohammed on Wednesday are: the PDP National Chairman, the Senate President, the Speaker of the house of representatives and the INEC commissioners
The plaintiffs are asking the court to stop the Senate President and the Speaker of the House of Representatives from declaring their seats and those of legislators who  intend to switch parties vacant. They also want the court to stop INEC from conducting any bye elections to fill their seats
PDP's response to the suit was not heard on Wednesday but a copy of their preliminary objection which was available to journalists still wants the seats of the lawmakers who defected to be declared vacant
 "Both the law and the PDP Constitution are very clear on the issues raised by the plaintiff. One cannot abandon the political party upon whose platform he was elected as a member of parliament and then proceed to another political party while holding unto that parliamentary seat.

"Additionally, the law should take its course in that the seat of any of the plaintiffs who decamp to other political parties should be declared vacant."
PDP insists the suit by the lawmakers should be thrown out as they lacked legal standing to sustain it. They termed it an abuse of court process since the matter was an intra-party affair.
The lawmakers through their suit revealed that they went to court to protect their rights as members of the National Assembly as a result of threats by the PDP to declare their seats vacant.
The ruling PDP however argues that the Senate President and Speaker of the House of Representatives enjoy immunity for acts done on the floor of the Senate and the House of Representatives respectively and this includes conducting proceedings towards declaring their seats vacant.