Jonathan Joins Other World Leaders For Economic Summit In Davos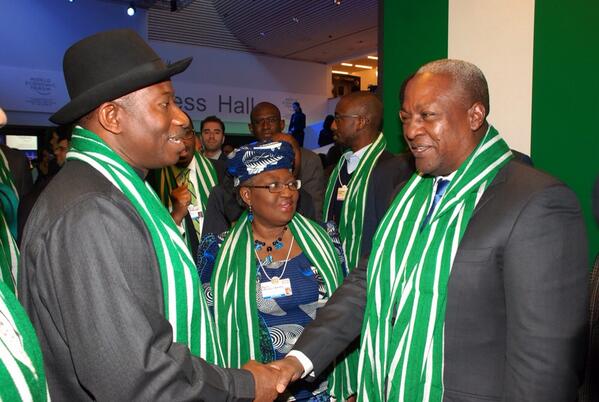 Estimated Reading Time: <1
Nigerian President Goodluck Jonathan on Wednesday joined over 2,500 government and political leaders, economists and scientists at the four-day economic forum in Davos, Switzerland.
The meeting would discuss amongst others, how to strengthen global economic recovery, tackle lingering problems of growing inequalities, youth unemployment and ageing societies.
The Dutch Press Agency reports that in spite of its name, the questions about the strength of the global economic recovery were high on the agenda.
It said the Syrian peace talks, which began on Wednesday in Montreux and the Iranian nuclear issue, would also take centre stage at the forum.
It said hours before the meeting started, Pope Francis called on participants to reduce poverty and consider the needs of the world's most disadvantaged.
"I ask you to ensure that humanity is served by wealth and not ruled by it," he said.
Dpa said Iranian President Hassan Rowhani was expected to land in Davos later in the day, while he and Israeli Premier Benjamin Netanyahu were scheduled to give keynote speeches on Thursday.
Several participants in the Montreux talks, including U.S. Secretary of State John Kerry, would also come to Davos.