Senator Saraki Condemns Police Attack On Senator Abe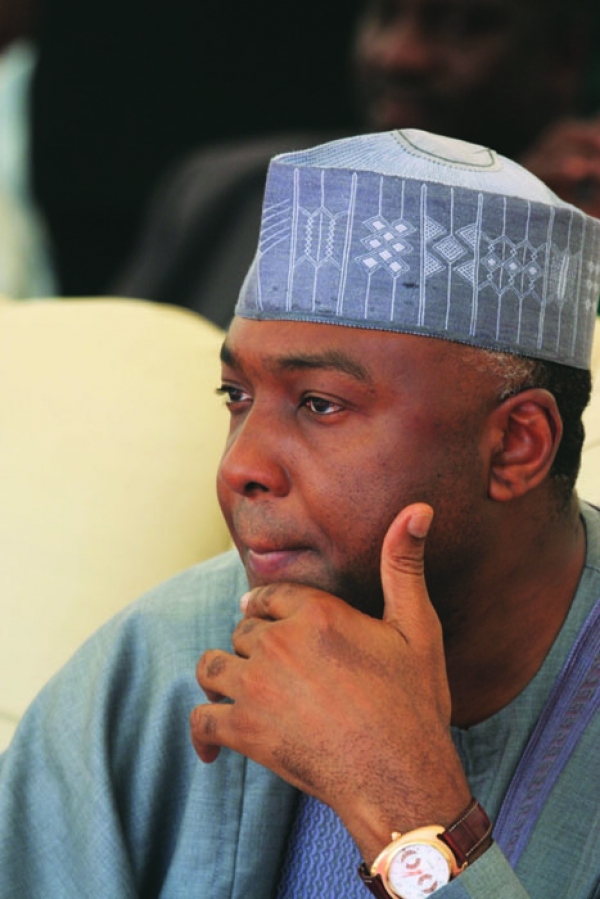 Estimated Reading Time: <1
Press release
Senator Saraki condemns Police Attack on Senator Abe
The Senator representing Kwara Central and the Chairman of the Senate Committee on Environment and Ecology, Senator Bukola Saraki CON, had totally condemned the recent attack on the Senator representing Rivers Central Senatorial District, Senator Magnus Abe who was reportedly hit by a rubber bullet being shot by officers of the Rivers State police command.
The incident which had been confirmed by the Personal Assistant to the Senator, Hon. Siranwo said Senator Abe had led members of Save Rivers Movement, to a venue where they were to hold an inauguration and thanksgiving programme for the Obio-Akpor Chapter of the group.
Senator Saraki said it is barbaric, disheartening and incomprehensible to note that security personnel who are suppose to protect life and properties of Nigerians irrespective of their status in the society have now reneged on their constitutional and primary responsibility.
The former governor of Kwara State further said that from the report received on the incident, it is logical to conclude that the attack on the Rivers Senator was politically motivated and or premeditated and eventually executed by the detailed police officer.
The Chairman of the Senate Committee on Environment said, what has happened could be likened to the dark days of military era and we wish to caution, with all sense of responsibility that, an attempt by any individual or government agencies to plunge this Nation into a political war theatre will be resisted by the people.
While condemning the attack, the pertinent question, Saraki asked was, when did it become an offence to hold a peaceful political rally or gatherings even when the Police authorities were duly informed of same? He said this incident is one of many which the Federal government have failed, refused and or neglected to take a decisive and concrete action to deal with and as such, it encourages criminal impunity in our society. With 2015 election activities around the corner, he challenged the government through its security apparatus to ensure that Nigerians could move freely, operate and live their normal lives without being coerce or intimidated.
Senator Saraki thereby call on the Federal government, particularly the Nigerian Police authorities to immediately investigate, bring the culprit to book and put an end to these grotesquely out-scale police excesses to a peaceful rallies and political gathering especially in circumstances that lacks any immediate threat to life and safety.
Saraki finally reiterated that despite all attempt to silence, harass and politically intimidate those that believe in the sustenance of our nascent democracy, he said the progressives remained resolute and undaunted even in the face of political threat, in their believe that Nigeria is bigger than any individual and that freedom of association, freedom of movement and the protection of life of the citizenry must be assured at all cost. Anything short of this is not acceptable.
The former governor however charges all lovers of Democracy, the progressives and his colleagues in the National Assembly to rise to the occasion and speak against this dastardly act and ensure it is not treated with kid's glove. Saraki reminds us all that as representatives of the people, we owe this country a responsibility and a duty as we resume our legislative duties in the next few days.
We all have a role to play irrespective of our political affiliation, beliefs and or how we play our individual politics but we should collectively rise above board and reject a situation where a law enforcement personnel would commit such a heinous crime and no reaction or comments has been made by the police authorities. Needless to remind us all that – It is Senator Magnus Abe today, it could be any one of us tomorrow. Therefore, we all need to speak out now and condemn this act in its entirety.
Bamikole Omishore
Special Assistant on Media