Stella Oduah Yet To React To Questions About Her Academic Qualifications
Estimated Reading Time: <1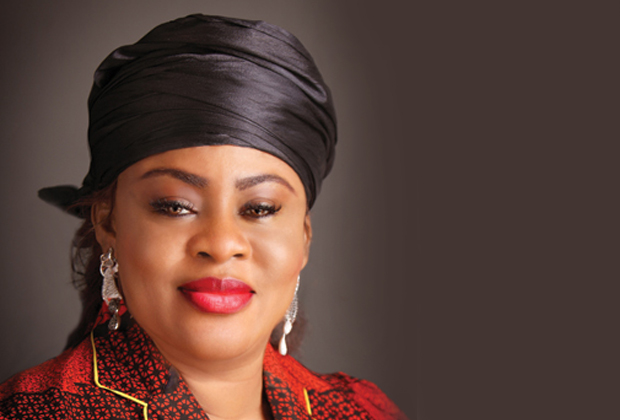 Aviation Minister, Stella Oduah yesterday failed to respond to online reports questioning her academic qualifications.
Daily Trust reports that:
Oduah and her associates were trying yesterday"to clean up the minister's biographies on the Internet" following the allegations that she listed among her qualifications an MBA that she might not have obtained.
Sahara Reporters had on Monday quoted authorities at St. Paul's College, where  Oduah claimed she studied for Bachelor's and Master's Degrees, as saying they did not award an MBA at anytime as the university does not even have a graduate school or programme.
There was no reaction from the minister yesterday, and efforts to get reaction from her spokesman failed. Her media assistant Joe Obi did not return phone calls made to him by Daily Trust.
YakubuDatti, the spokesperson of the aviation agencies, who also does speak for the minister, said he was not aware of the allegation when contacted by Premium Times, and that he would revert after consulting the minister but he did not do that.
The online newspaper said it observed an attempt by the minister's aides to revise her profiles on the web to cleanup any reference to St. Paul's College in her history.
It said, "Already, Mrs.Oduah's biography on the website of the Ministry of Aviation has been revised, with references to St. Paul's College now wiped out. 'Oduah-Ogiemwonyi received her Bachelors and Masters Degree (in Accounting and Business Administration respectively) in the United States,' the new profile said of Mrs. Oduah's education, without any reference to the university she attended.
"The Wikipedia page of the minister was also edited and it now has no reference to the university Mrs. Oduah attended. The last edit on the Wikipedia page was done at 14:41 p.m. Nigerian time. All links and reference materials on the Wikipedia page capable of linking the minister to the university that has disowned her have also been deleted. Even the minister's personal website has been reviewed to remove any reference to St. Paul's College."
The report also said, "Mrs. Oduah had in a resume she presented to the Senate as a ministerial nominee in 2011 indicated that she obtained a Master's degree in Business Administration (MBA) from St. Paul's College Lawrence ville, Virginia, United States.
"But Sahara Reporters quoted the President of the college as saying his university had never in its 125-year history had a graduate school or graduate program."
Meanwhile, the Senate told Daily Trust yesterday said it was not aware of allegations that Ms. Oduahsexed up her academic qualifications.
Speaking to Daily Trust by telephone, Senate spokesman Eyinnaya Abaribe (PDP, Abia) said the Senate confirmed her appointment as minister after receiving security clearance by the security agencies.
"We do receive security clearance on all ministerial nominees before we confirm them. The security people gave us report which cleared her and we believe they must have done their due diligence," Abaribe said.
He declined further comment on the issue because according to him, "the matter is not before the Senate and we are on recess. Until we resume and a matter like that comes up that us when we can make any comment."
Oduah had recently been enmeshed in the bulletproof cars purchase scandal, over which the House of Representatives has demanded her sack.
She told Daily Trust over a week ago that the armoured cars were leased and not purchased.