FIFA President, Sepp Blatter Unhappy With Brazil's World Cup Preparation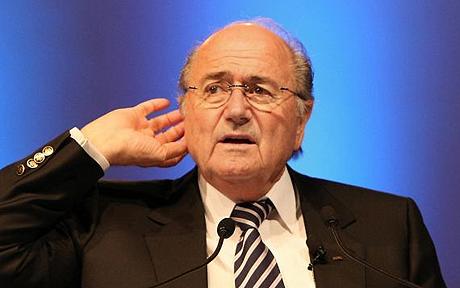 FIFA president Sepp Blatter is unhappy at Brazil's level of preparedness for this year's World Cup which is just five months away
So far, Six of the host nation's 12 stadia have failed to meet FIFA's 31 December completion deadline.
"No country has been so far behind in preparations since I have been at FIFA," Blatter told a Swiss newspaper.
The 77-year-old Swiss has been at FIFA since 1975. He became the President of the Federation in 1998.
"It is the only host nation which has had so much time – seven years – in which to prepare."
Construction problems and public protests about the financial costs of hosting the World Cup have clouded Brazil's preparations for the tournament.
Blatter revealed that Brazil has just understood the scale of work required.
"No. Brazil has just found out what it means and has started work much too late."