See What The World's Top Footballers Have To Say About The Brazuca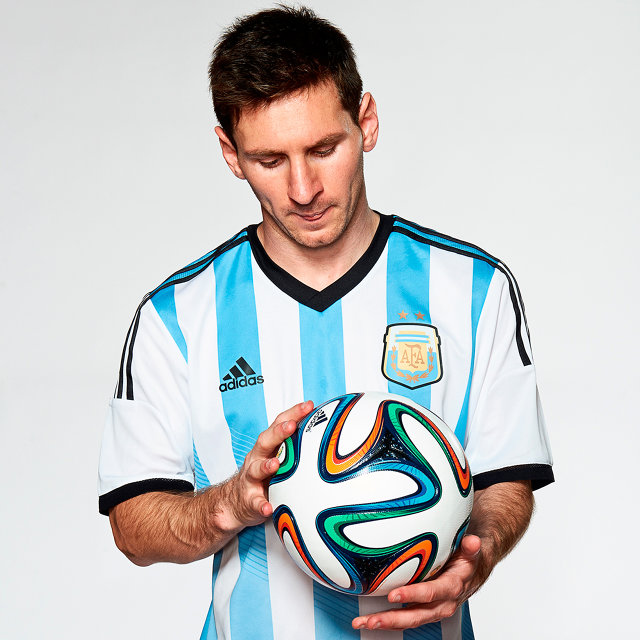 Some of the World's best players including: Lionel Messi, Dani Alves, Fernando Torres, have spoken about the Adidas Brazuca, next year's World Cup Ball
Adidas spent two and a half years testing Brazuca, using 600 players, 30 professional and national teams in 10 countries – making it the most tested ball Adidas has ever created.

Brazuca is also the first ever six-panel ball, combining the best technology from the popular Tango 12 and Uefa Champions League balls to improve symmetry, uniformity and efficiency.

Some of the world's top players were involved in the process, including Leo Messi, Zinedine Zidane and Steven Gerrard, as well as non-adidas sponsored players.

Leo Messi – Argentina captain

My first impression of the ball is that it's really good. The design is different, with lots of colours. I've had the opportunity to test Brazuca and it's great.

Dani Alves – Brazil

My first impression of the Brazuca is of a ball that's fantastic and that we're going to have a lot of fun with it.

Fernando Torres – Spain

Well I think it looks quite impressive. The different design and colours are all about Brazil and Samba football so it's really nice. Brazuca is a really clever name as well.

It looks like all the balls are the same but there are always a few differences. It's really useful to be able to train with it before the start of the World Cup.

Lukas Podolski – Germany 

I think adidas have a good ball at every World Cup and the World Cup is about colours. When you play with different balls in training or a match, having it weeks and months before the tournament is really important.

Iker Casillas – Spain captain

brazuca has a stunning design that feels inspired by Brazil. Now the ball has been launched the tournament feels a lot closer. I'm looking forward to playing in Brazil with a great ball. Hopefully with brazuca we can get the same result as in 2010.
Report Credit: KickoffNigeria.com