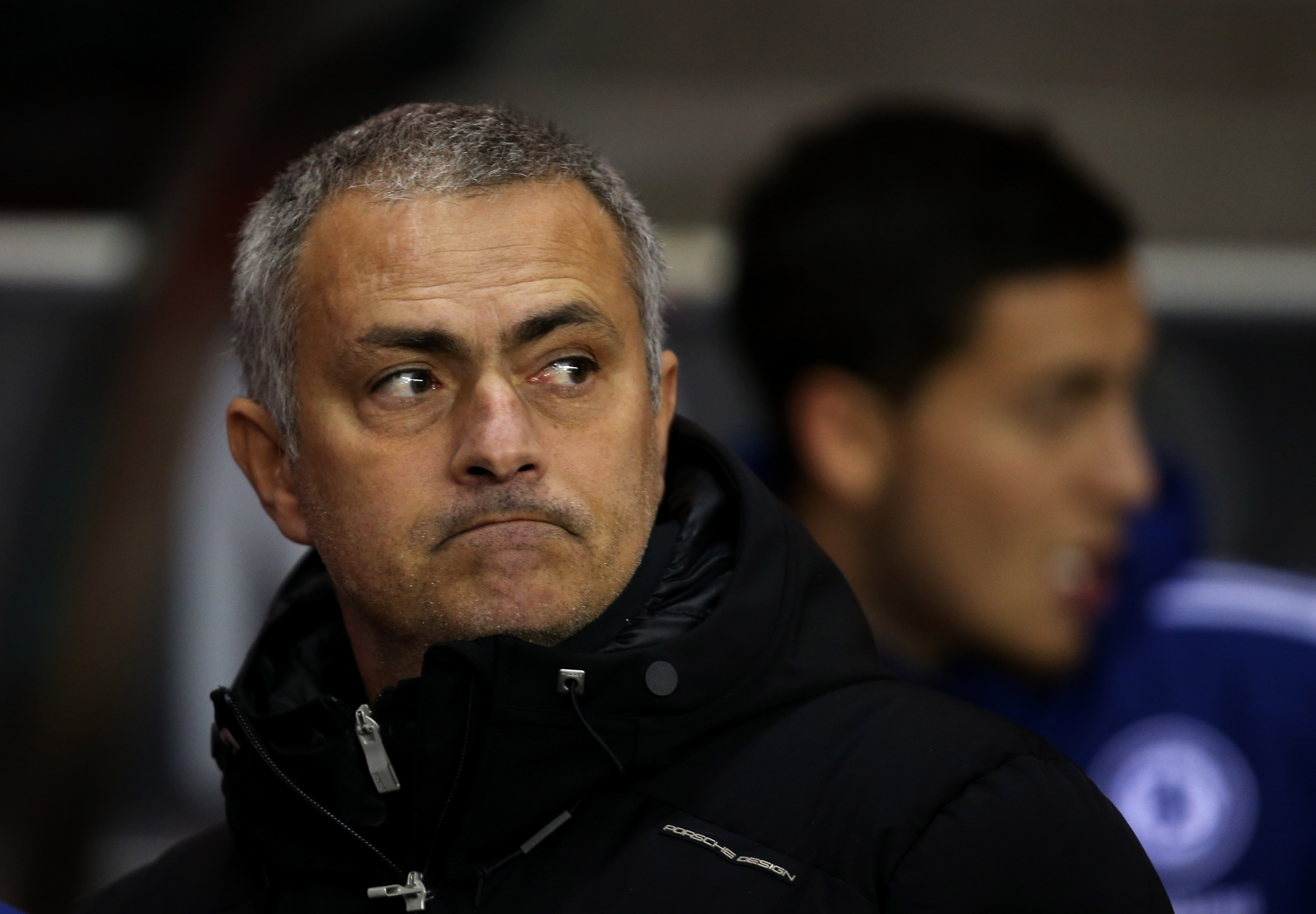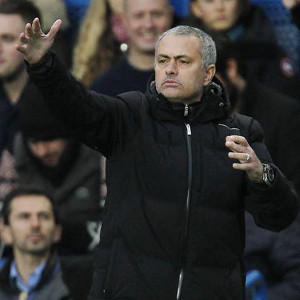 Jose Mourinho enjoyed a typical moment of mischief on Friday when he suggested a "little injury" might deprive Liverpool of in-form striker Luis Suarez for Sunday's Premier League clash at Stamford Bridge.
Speaking to Chelsea TV, the manager avoided any mention of Suarez's controversial behaviour in the clubs' last meeting, at Anfield in April, when he bit the arm of Chelsea defender Branislav Ivanovic.
Instead, he said he hoped the free-scoring Uruguay striker – who was suspended for 10 matches for his dental attack – would not be available to play in the clash of the third and fourth-placed clubs.
"Maybe Suarez has got a little injury," he said, referring to Liverpool's 2-1 defeat at Manchester City on Thursday. "I'm not asking for a big injury… Just a little injury to stop him playing for four days."
Knowing that Suarez has scored 19 goals in 13 Premier League games this season, Mourinho – who has bemoaned his strikers' profligacy this season – unsurprisingly avoided making comparisons.
His three main strikers Fernando Torres, Samuel Eto'o and Demba Ba have scored only five times between them.
"Every game is hard," he said. "The difference is some teams are bigger – bigger name, bigger impact… Man City-Liverpool, Chelsea-Liverpool, Chelsea-Arsenal…
"But every game is difficult. The last two matches we played (at home), Swansea and Crystal Palace: 1-0, 2-1. You have to give everything to win matches."
The Portuguese praised Eto'o, despite him missing two clear chances to net his third Premier League goal of the season.
"He did well," Mourinho said. "I want that feeling that my strikers are working to have chances. I want them to shoot, I want the goalkeeper to save, the ball to hit the post."
Mourinho also said he hoped to see his team awarded more penalties for fouls on tricky Belgian winger Eden Hazard, scorer of Chelsea's goal in a 1-0 win over Swansea on Thursday.
"I think that it happens a lot," he explained. "That Eden Hazard beats people, goes into the box and is not getting penalties in situations like that."
Chelsea will be without suspended Brazilian midfielder Ramires who is likely to be replaced by England's Frank Lampard on an afternoon when captain John Terry is set to make his 600th appearance for the club.
Ivanovic is expected to continue at right back and, rejecting any chance to talk about Suarez, stressed the importance of the fixture.
"It's going to be a very important game for us, one of the deciding games this season," he said. "We must be ready for the big fight. Our team likes to play big games and big challenges."