Expanded Terminal Opens At Murtala Muhammed International Airport [PHOTOS]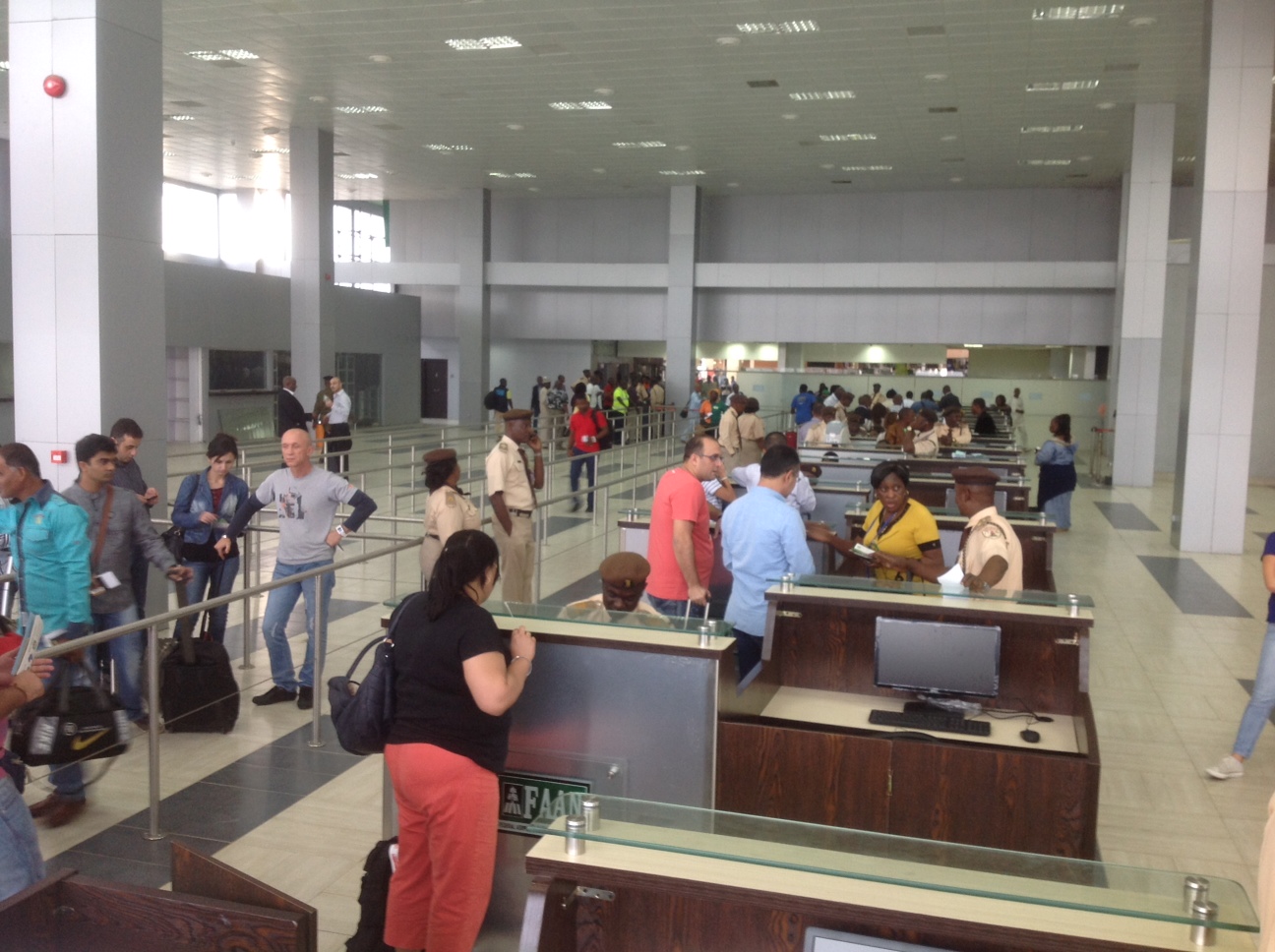 Press release
Expanded Terminal opens at Lagos airport.
Passengers flying through the Murtala Muhammed International Airport, Lagos to other parts of the world were giving a pleasant Xmas surprise with the opening of the new departure/screening points of the terminal at about 6.00 am on Saturday, December 21, 2013.

The extended Departure Hall feature 5 nos state –of-the-art screening machines and 2 nos Body Scanner at each of the wings in addition 30 nos new immigration counters. A distinguishing feature of the new screening machines is the ability to detect explosive materials and potential threat items real time with the lowest rate of false alarm. The introduction of 30 nos new immigration counters as against the previous 9 nos has taken passenger facilitation to another level.
The extended Departure consists of 14 check-in counters, seven hand-luggage X-ray machines and eight walk-through body scanners at the E finger.
The facility is equipped with 11 toilet facilities for both male and female passengers, as well as disabled persons. The new extension comes with commercial offerings. These duty free shops will afford passengers the opportunity for last minute shopping, refreshments and other conveniences in line with global standards and recommended practices.
The improvements in physical extension of the passenger handling area is by one and a-half times or 150 per cent more than its previous size. Three new hi-tech conveyor systems have also been installed in this new section since early this year. Already, this has been easing the experience of passengers who now enjoy faster processing of their luggage and personal effects. The new conveyor systems can process the luggage of a 1,000 passengers per hour. Passenger processing is now faster and the congestion has been eradicated in line with the Aviation Road map initiated by the Honourable Minister of Aviation, Princess Stella Oduah.
The ongoing remodeling has led to an expansion of about 25% as against the former operational area, in expectation of the expected passenger growth.
The new facility is part of the strategy by the President Jonathan Goodluck to make Murtala Mohammed International Airport, the preferred regional hub in the West African sub- region.
The Managing Director of FAAN, Mr George Uriesi, who personally supervised the operation expressed appreciation to Immigration, Customs and other security organisations for their support.
Yakubu Dati
Coordinating Spokesman,
Aviation Parastatals.