Nine Lives Lost In Colombia Attack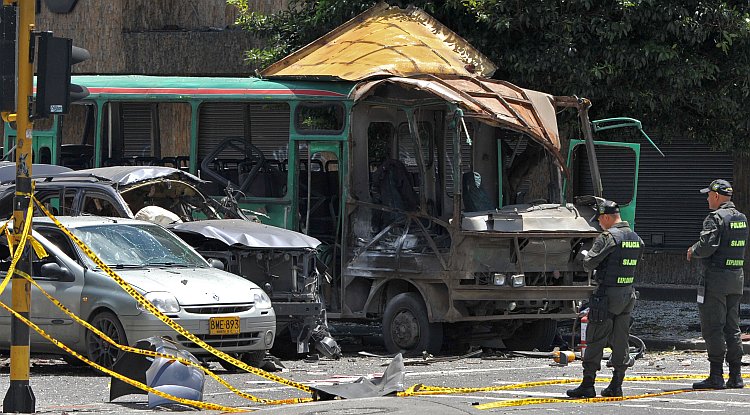 Five soldiers, a police officer and three civilians died on Saturday in Colombia in what the country's president refers to as a terrorist attack by a storied rebel group.
The military authorities and national police have joined President Juan Manuel Santos in blaming the morning attack in Cauca on the Revolutionary Armed Forces of Colombia, known as the FARC.
Aside the nine reported to have been killed, thirty-eight people consisting of three soldiers, 12 police officers and 23 civilians were injured, according to the president's website.
"We have to continue to be on the offensive, not to give them a single minute of rest, not give them a single minute of truce so that they do not have the capacity to commit acts like this one," Santos said.
No group has claimed responsibility for the attack yet